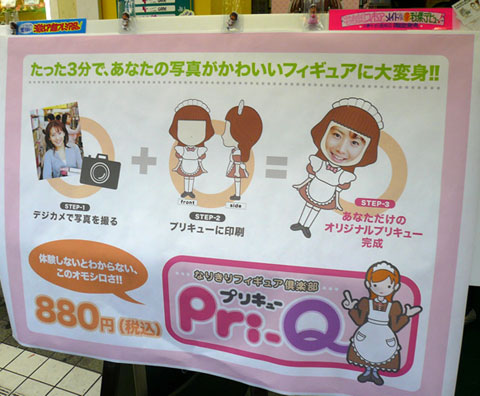 This falls in the somewhat bizarre and cool category that Japan usually has a monopoly on. Apparently there's a store in Akihabara called "Don Quixote" that will put your face on a little maid figurine. You just need to bring a photo of yourself.
The process takes 3 minutes, and the total cost is 880 yen (like, $7.20). It's called "Pri-Q" though I'm not quite sure what that stands for…
The end result is both cute and scary looking. I think they enlarge the eyes to make you look more like an anime character: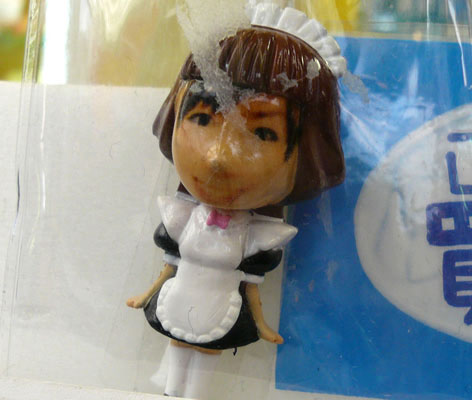 It looks like they have other "bodies" as well if being a maid isn't your thing. I wonder if they take mail orders. I wouldn't mind having my face printed on, I dunno, a ninja figure!? Now that's what I call real ultimate power.
Via Anime News Service and MaidBlog