First, let's setup the RSS feed that we'll use to find torrents. Click on Plugins->RSS Feed to change the options.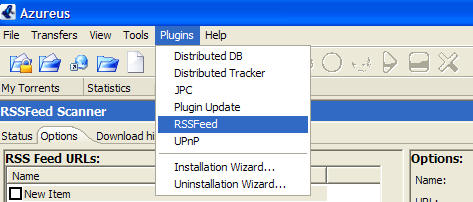 Click on the green + to include a new feed URL.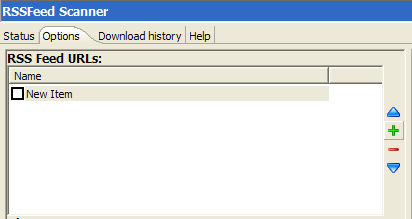 Next, we set up the options for the feed.
Name: can be anything you want, but you should be descriptive.
URL: is the URL of the feed. For Tokyotosho, the feed is at
http://tokyotosho.com/rss.php
Click on the "active" checkbox and hit save to finish setting up the feed URL. The other options are optional, so we won't mess with them.

Once you're finished, we'll move on to the next step, setting up the filters.