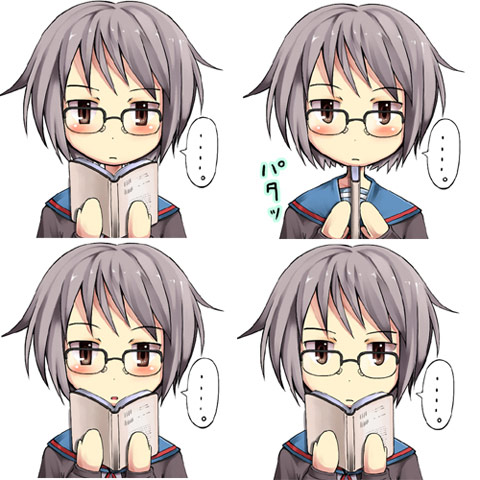 I was checking out MangaBlog and they had a post about the Young Adult Library Services Association's list of recommended graphic novels for teens. MangaBlog filtered out all of the non-manga, and here's what they got:
Dramacon, by Svetlana Chmakova
Inverloch, vol. 1, by Sarah Ellerton
Sorcerers and Secretaries, vol. 1, by Amy Kim Ganter
Psy-Comm, vol. 1, by Jason Henderson and Tony Salvaggio
Death Note, vols. 1-3, by Tsugumi Ohba and Takeshi Obata
Off*Beat, vol. 1, by Jen Lee Quick
Chocolat, vols. 1-3, by Ji-Sang Shin and Geo
Monster, vol. 1, by Naoki Urasawa
Nana, vols. 1-2, by Ai Yazawa
Antique Bakery, vols. 2-4, by Fumi Yoshinaga
Cantarella, vol. 1, by You Higuri
I immediately noticed the ratio of non-Japanese manga to Japanese manga was strangely high. 6 of the 11 picks are either American made "manga" or Korean manhwa. The Japanese manga that were picked included Death Note, Nana, and Monster, which are totally popular in Japan.
I suppose that in the context of this being a list from the American Library Association, more American titles would be picked. After all, DC Comics had 9 titles on the list. It's a step in the right direction to even include some manga, but it seems like the list is definitely catering to the American writers; the ratio of American to Japanese manga released in the United States is very low.
I suppose that I can't really comment on the quality of American manga since I haven't read any before. I have seen a few of the previews in Tokyopop's free Manga sampler. What I saw seemed derivative at best. But maybe I'm just being a manga snob…
Also, I think it's funny that Antique Bakery had volumes 2-4 on the list. What the heck happened in volume 1 that made it unsuitable for the list? Apparently this manga is very BL, so I can take a few guesses…