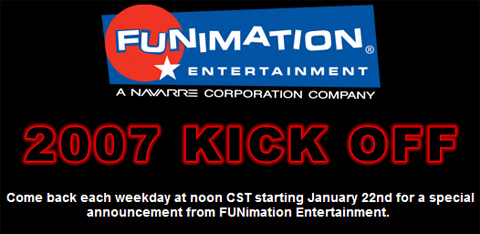 Apparently, Funimation has gone into some kind of anime licensing frenzy. They're announcing a new anime license every day this week! So far they announced Ragnarok the Animation on Monday and Suzuka today.
As most people know, Ragnarok is that one online RPG that got turned into an anime. I think I saw the first episode (during a black out, when there was nothing else to do!) and it was really boring. I might have tried Ragnarok online (the game) for like 10 minutes. I don't even remember. Ragnarok has a manga too, apparently. It looks kinda ugly though… So yeah, I'm not too excited about this one.
Suzuka is that one anime about the pole vaulter! This is one of the few anime series that I have watched to the end. The manga's been licensed by Del Rey for quite some time now, too. While the anime was sort of stupid, and the animation was pretty horrible, I couldn't help but be interested in the whole love triangle thing. I wonder how Funimation is going to market this anime… Towards fans of anime pole vaulting romance? Also, the OP was pretty awesome. SUTAATO RAIN!
I'll probably be giving commentary on the next few licenses this week, too. That is, unless the Wii doesn't suck me in completely…