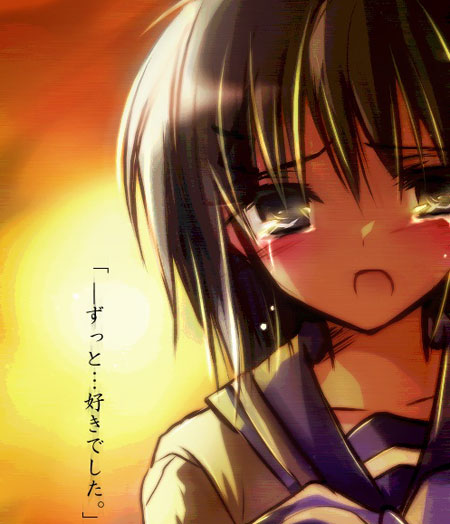 アニメ。。。 ã?šã?£ã?¨ã€€ã?šã?£ã?¨ã€'。。 アニメã?®äº‹ã?Œå¥½ã??ã?§ã?—ã?Ÿï¼?
Oh wait, wrong kind of confession… It seems to me that everyone has skeletons in their closet, so to speak. I have quite a few anime related confessions to make. Y'know, anime that I should have watched, anime that I shouldn't have watched, weird quirks that I have… That kinda thing. I figured I'd go clean and reveal to you my darkest anime confessions:
1. I have a huge backlog
No, seriously, it's huge! I have a whole 200GB hardrive of practically unwatched anime, and another 200GB that is quickly filling up. I watch about 3 episodes of anime per day, yet that is still not enough to shrink my massive backlog.