So my sister had me buy her some stuff at Amazon.com that resulted in a $30 gift certificate rebate. She told me to keep it as my birthday present. At first I was gonna use it to help buy a Macbook, but I think I'll wait on that. I Remembered that Amazon.com had a buy 3 get 1 free book promotion thing going on ages ago. Apparently it's still going on! So Instead, I used the credit to buy manga! Manga manga manga!
School Rumble Vol. 1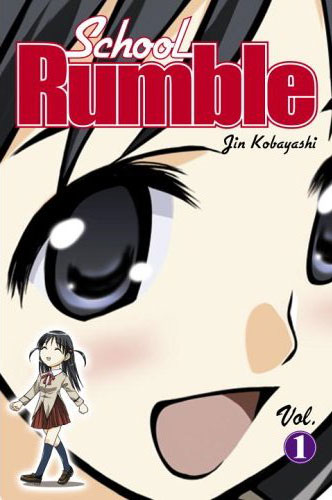 So you may recall that I already have the Japanese version of School Rumble Vol. 1 and 2. Y'know what? It's really hard to read! I've gotten about half way through book 1, and it's kinda turning out to be a chore. So I figure if I got the translated one + the one in Japanese, it'll help my manga literacy. You'd think after 3 years of college level Japanese, I could read a manga. Then again, I was kind of a slacker…
Death Note Vol. 1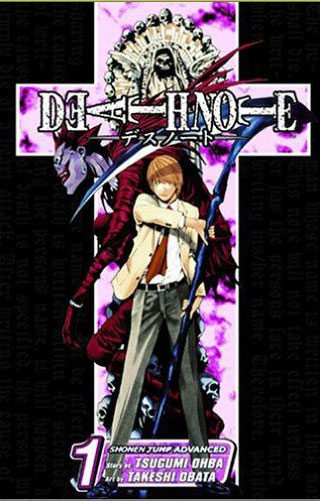 I've heard a lot of good things about this manga, and if it's been licensed already, it's gotta be good, right? Plus it's being made into an anime and live action movie, so I wanna be on top of things when that happens. I guess it's about this guy who finds a shinigami's book. Whoever's name that he writes in the book will die soon after he writes it. My prediction for dramatic series finale? He writes his own name in the book (how could it happen any other way?)!
Bobobo-bo Bo-bobo Vol. 1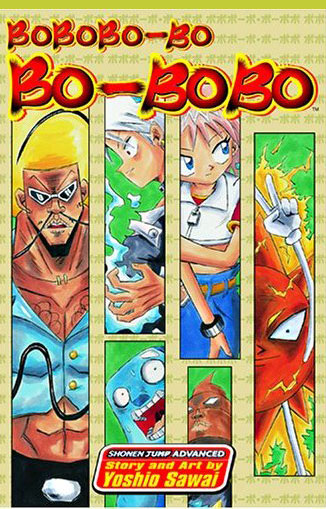 Man, I loved the Bobobo-bo Bo-bobo anime when it first came out. I don't have Cartoon Network, though, so I can't see it even though it's here in English! So I'll compensate by reading the manga. Hopefully the manga is crazy and insane as the first few episodes of anime I saw. I wonder if Risumi and Risuo will make an appearance…
Ouran High School Host Club Vol. 1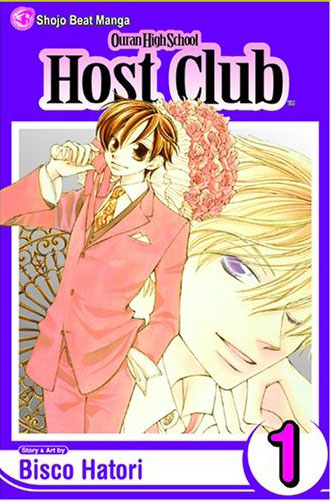 Okay, so I know I kinda slammed it when I read the first chapter, but now I'm pretty much a member of the Ouran High School Host-dan. Hopefully the manga will be as good as the anime. Don't people usually say it's the other way around?

Yotsuba&! Vol. 3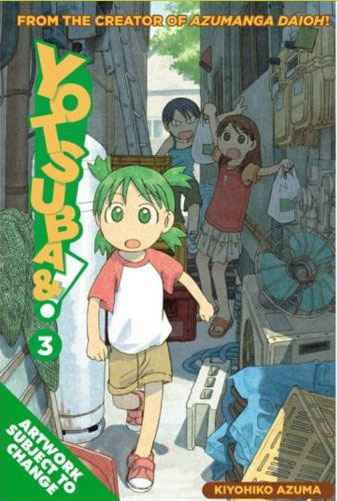 Yep, I've already got Vol. 1 & 2, so I'll finish out the collection with #3. That is, until ADV decides to release the 4th volume of Yotsuba&! Yotsuba is just too dern cute not to buy this manga. And the localisation (as far as I can tell) seems to be pretty decent. If they never end up releasing the 4th volume here, I might have to import the manga…
All the manga except for School Rumble were included in that 4 for 3 sale. To find the manga, I just did a search for "manga" from this page. I also found some other cool (including Naruto!) and strangely named manga ("Let Dai?), but I think 5 is enough for now. I'll be sure and write up some reviews when I get a chance to read them. Hopefully that'll be pretty soon. 😉