As I posted in the original, I gave in and bought the figures plus a prinny plush. So was it worth the $60? Will this purchase somehow make the Disgaea anime better!?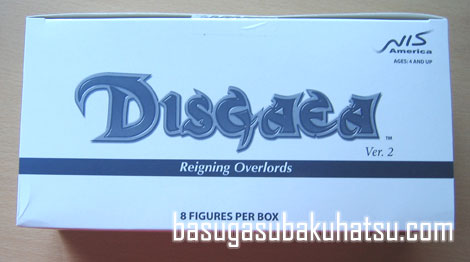 First thing I noticed was that Japanese people really love their packaging. The first box I ran into (besides the one that the figures shipped in) was this discreet white box. Pretty cool! Since I'm a packrat, I'll have to keep the box in perfect shape, or at least near-mint…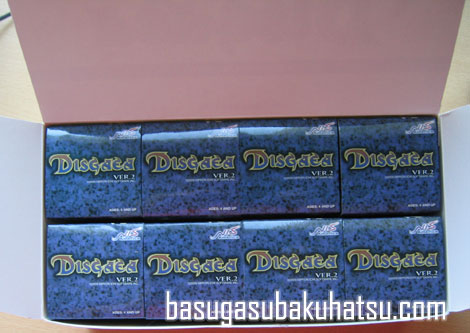 After opening the box, I came across eight more boxes! Yep, each figure lives in its own container. The packaging is actually really nice for something that's supposed to be sold in a set. Or are they planning on selling these figures seperately later on?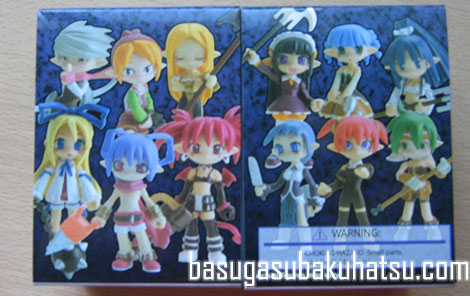 Seriously, this box art looks good. It's a shame that I'll just keep these mini boxes inside the big box, never to be seen by human eyes again…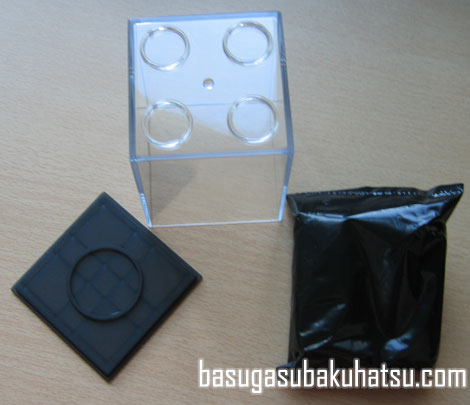 Inside those mini-boxes live a clear plastic display case and a black bag. I guess this is so you'll be surprised when you actually figure out which figure you get. The plastic displays are a nice touch. You see the lego-ish circles on top? That's so you can stack the figures.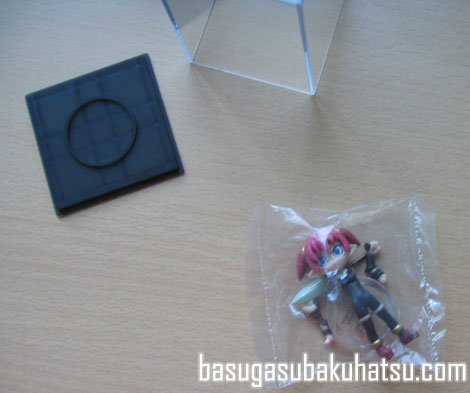 Inside the black bag is yet another clear bag. The first figure I opened was the female fighter. This is the character class that doesn't use weapons, so I guess it was fitting that she was unarmed when I found her. Get it? Unarmed? Ha! Actually, she came with a sword. I have no idea why, since her hands can't hold any weapons… I ended up giving the sword to Laharl. He's dual-wielding a drill and a sword.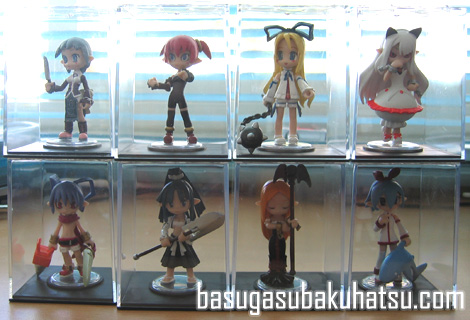 Here's all of the figures, stacked. The secret one was Pram. She looks kinda preggers to me… I believe the secret figure for the other set is Marone, but that's just a guess.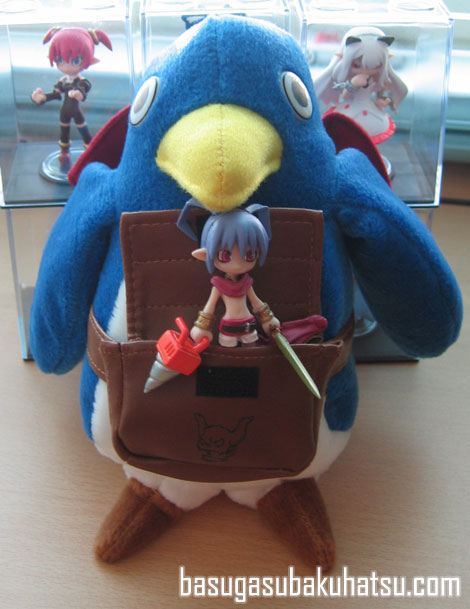 Finally, here's the giant (compared to the figures) prinny plushie that I got. Dood! He's even got a working pouch! Good for storing overlords.
So was my purchase worth $60? Yeah, I guess so. I really like Nippon Ichi, so I think of this as helping fund their games and whatnot. Plus maybe I can put it on my resume if I tried working there! Okay, maybe not. I will admit that these figures have gotten me really pumped for Disgaea 2, and I've been watching the anime in preparation! Yeah… I'm a nerd.