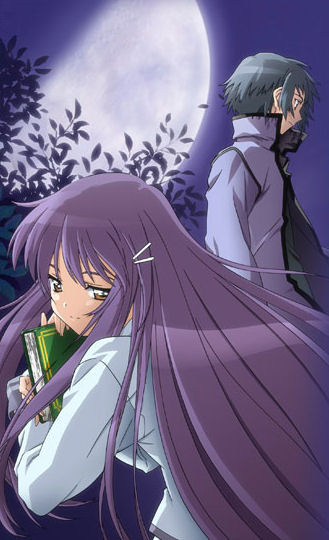 Hanbun no Tsuki ga Noboru Sora, or Hantsuki for short, seems like it'll be one of the more dramatic anime of the new season. The story (or what I gather from the translation at anidb) is about a guy with hepatitis (b?) and a beautiful girl he meets at the hospital. Problem is, she doesn't have that much time to live. This kind of story reminds me of those Korean soap operas that my mom loves to watch. Inevitably, someone is always sick with some terminal disease, has weeks to live, and dies at the end. Still, the girl is really cute (I have a weakness for girls with hairclips), so I'll probably end up watching the whole thing and crying at the end. Also, the music during the promo sounds pretty good too.
Check out my first impressions on Hantsuki here.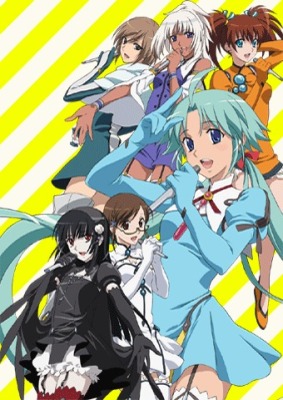 Lemon Angel Project is an anime about an idol group who mysteriously disbands and then reforms 10 months later. That's pretty much all the info I have about it. I guess the plot of this anime could be compared to Wandaba Style, except without the whole flying to the moon part. I'm not too sure I'll like this anime, but the character designs seem cute and unique enough to keep me watching for at least the first episode. I don't even know what the plot will be about, really, so I guess I'll just have to wait and see on this one.
Read about my first impressions of Lemon Angel Project!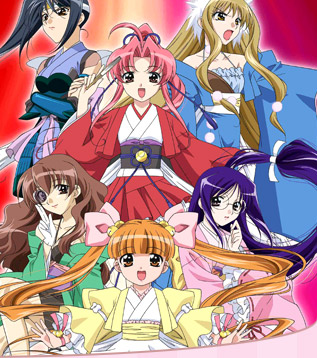 Rakugo Tennyo Oyui is about six girls who have been given magical powers to fight evil. Wait, haven't I already heard of this plot a billion times before? There's nothing really noteworthy about this anime, besides the fact that it's by m.o.e (Master of Entertainment). That said, you can probably expect the girls to fight evil by showing evil their panties or something to that effect. I really loved Rizelmine (another m.o.e. production), but lately, m.o.e. has built a reputation of producing utter crap. I might give this a shot due purely to loyalty to Rizelmine. Please, m.o.e, win one for the Old Gipper!
Now that my quadrilogy is complete, why not head over to the ol' forum to vote for your favorite new anime of the season? Do it!