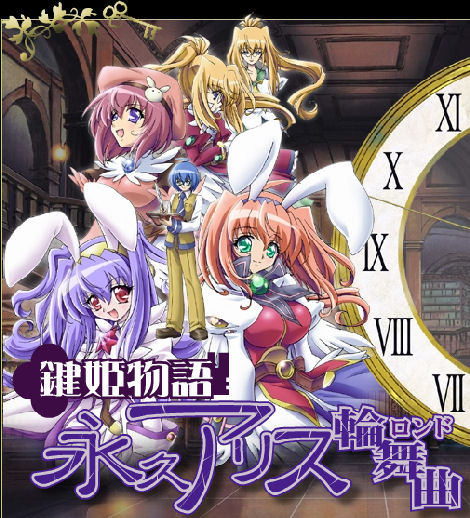 From what I know of Kagihime Monogatari Eikyuu Alice Rinbukyoku, it has a really long name. It also has some cute bunny-mimi characters. From the official trailer, and the not so official animenfo story translation, it kinda seems like this anime will be about a fight to the death between bunny-eared girls for pages from a magical book! It doesn't seem like the most original plot, but hey, it could be good! And plus bunny ears!
Read about my first impressions of Kagihime here!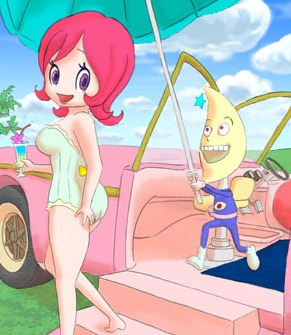 Funny Pets looks to be some sort of 3D CG gag anime. Surprisingly, there's a version of the Funny Pets website in English! Unsurprisingly, it makes no sense whatsoever. I believe the story is about some underwear-wearing girl who adopts some aliens as pets. Honestly, I can't say that I'm really looking forward to this one. For one thing, it's supposedly done with CG, which I don't care for. The character designs are also pretty ugly. But who knows, maybe it could become the next Bobobo-bo Bo-bobo…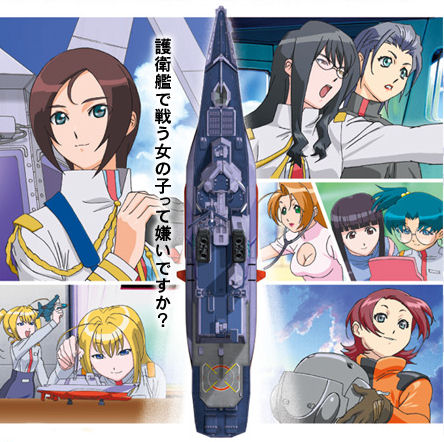 Tactical Roar appears to be an anime about a bunch of girls on an escort ship (ahem…) who protect other ships from post-apocalyptic pirates. I'll never understand why Japan's supply of cute girls is always stationed on battleships and whatnot, but I'm not complaining either. Anyway, the trailer also hints that there might be some kind of harem aspect to this anime. The thing that worries me about Tactical Roar is the seemingly gratuitous use of CG. It it's done well and fits the style of the anime, then awesome. That's usually not the case, though. CG or not, I'll definitely be taking a look at Tactical Roar when/if it gets subbed.
Oh, and be sure to let us know what your favorite anime of the new season is by voting over at the forums!