I finally got my Revoltech Yotsuba figure that I ordered at the beginning of the Summer from Yesasia. And NO! I'm not taking this thing to the beach just to be ridiculed by non-weeaboos. I play with my figures from the security and privacy of my own home, thanks very much!
I've never really gotten a figure before (the closest I've gotten was probably those Disgaea mini figure things) so this writeup will be from a noob's perspective.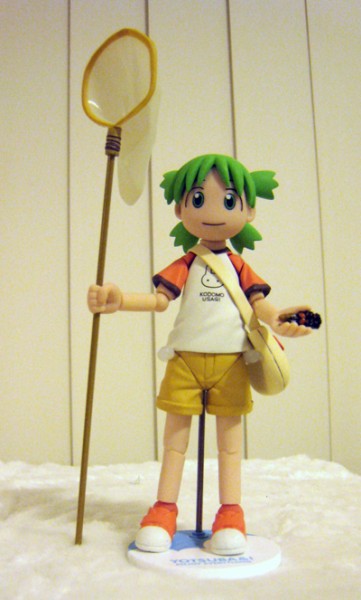 First off, it's pretty alarming to open the box and find a bunch of disembodied heads and hands. I guess that's the only way you can change out the features. But still! Maybe put them in a bag or something so they're not so clearly in view of the complete figure!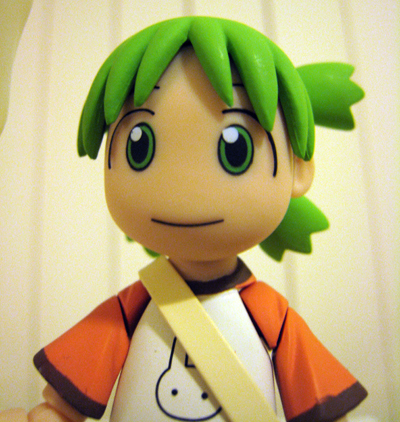 This figure is cool because all the limbs are movable. I mean, the figure is poseable. I didn't really get very creative, but the box has some pretty interesting poses for Yotsuba. I found that it's pretty difficult to get Yotsuba to stand upright without falling over. Luckily she has a stand that helps her stay up.
There's a piece in the package that I have no clue how to use. It's like a joint, except it has two joints instead of one. Does anyone know what it's for? I thought it might be to make Yotsuba's neck really flexible like some kind of Japanese Yokai. Does anyone know the real purpose for the piece?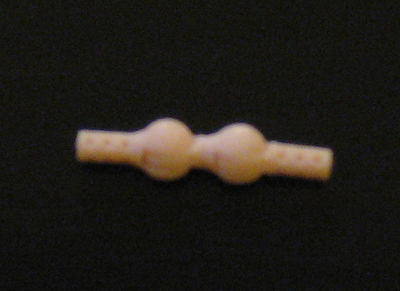 I'm usually not into collecting figures, but this Yotsuba one rocks! Now I just need a few enemies for Yotsuba to fight. Suggestions?