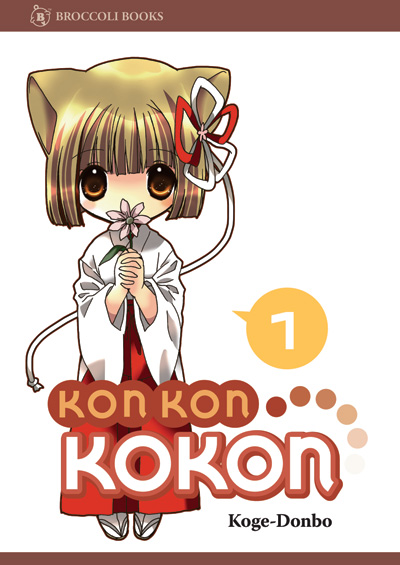 Nothing in life is certain except death, taxes, and that Koge-Donbo will draw cute manga. Proof of the last one is Kon Kon Kokon. It's freakin' cute!!!
Story:
Ren is a Yokai Otaku. This means he's totally into traditional Japanese ghosts and folk monsters. One day at school, a random kid named Kokon glomps Ren into the nurse's office. It turns out she's a Yokai! Thus begins Ren's strange adventures, which he totally digs since he's a Yokai Otaku.
Along the way, he picks up a few more (almost a harem). But what will Himeka, his crush, think about all these chicks staying with Ren? And why is Himeka even in this manga!? She should be in Kamichama Karin!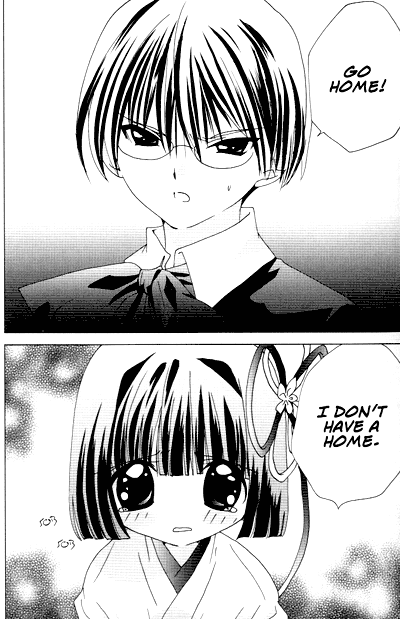 Analysis:
So yeah, for some reason Ren goes to the same school as Himeka and Kazune. Maybe this is pre-Kamichama? Or maybe it's just an alternate universe. It doesn't really matter since they're mainly secondary characters to Ren.
The manga follows a pretty standard plotline. Ren allows Kokon to stay with him, some mysterious person shows up, mysterious person happens to be trying to get Kokon to return, mysterious person ends up joining Ren, etc. Ren continues to grow his harem, but there are surprises along the way…
In typical Koge-Donbo fashion (I think…) I'm expecting this setup to be really cute, and then later things'll get really sad or tragic. Isn't that how Koge-Donbo works? For now, the cuteness and random humor works for me.
The subject matter is also pretty cool. I took a "Supernatural Japan" class last Summer, and I read a bit about Yokai. Most of the ones that were in the manga were new to me, though. I know about the Umi Bozu and there's one I remember about the baby that gets heavier when you pick it up. The baby wasn't in this manga though, just something I remember. Anyway, if you're interested in Japanese folk tales and legends, this manga should also interest you.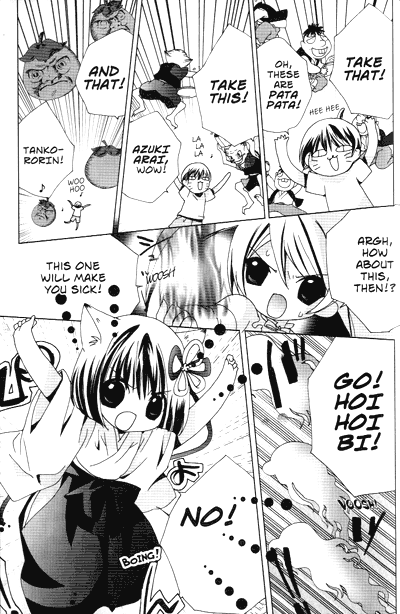 Character Designs and Art:
For some reason, the ultra deformed stuff that was in Kamichama Karin bugged me a whole lot more than it did in Kon Kon Kokon… Maybe it's just because I got used to it? Or maybe it has to do with how the plot is progressing (there were more mixed messages in Kamichama than in Kokon).
The Actual Book:
When I think of Broccoli Books, I think of the vegetable. But I also think of super high production values. I think they seriously keep upping the quality. Kon Kon Kokon has a unique textured cover that's really sweet! I haven't seen anything like it before. I guess it fits the mood of the manga better than a glossy cover would. Or maybe I'm just reading too much into it.
The book itself also has a freakin' sweet print job. No surprise there.
Conclusion:
Kon Kon Kokon is way cute. It also contains characters from Kamichama Karin for no apparent reason (sellability?). If you're a fan of Koge-Donbo, chances are you'll like this. If not, the mega cuteness and SD might turn you off from it.
Many thanks to Broccoli Books for sending me a review copy of Kon Kon Kokon Volume 1!