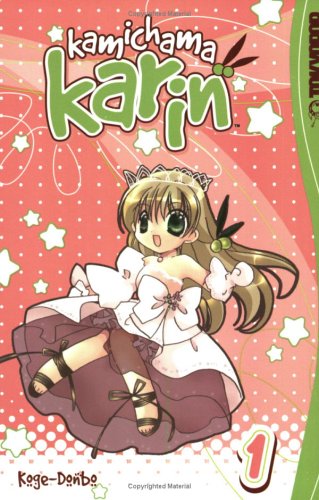 Since the Kamichama Karin anime is in full swing over in Japan, I figured I'd check out the manga version. Because the book is always better than the movie, right? Especially when the production values drop.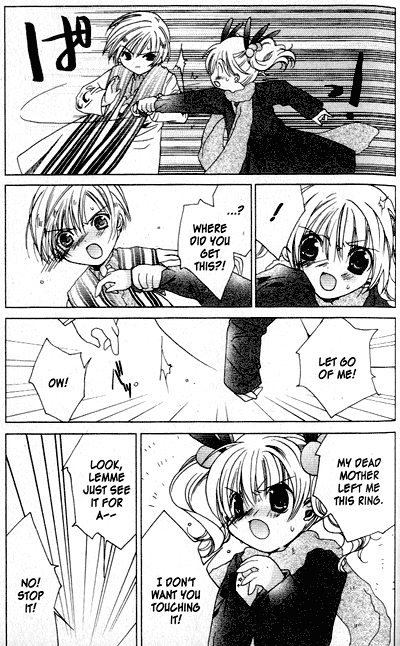 Story:
So Karin's life has has been pretty rough. First off, her parents are dead, and she lives with her super mean Aunt. Next, her pet cat (who doesn't even resemble an organism) is dead. The cat's name is shi, what do you expect!?
Her life is changed when she discovers that her dead mother's ring allows her to transform into a goddess. Or at least, borrow the powers of one. Of course, being wacky, Karin thinks of this as some kind of super sentai magical girl transformation. Well, it is, in a way. Karin has just begun to slowly understand what it really means to be "divine."
Analysis:
So this manga goes totally slow. At the end of the volume, we still don't really know what the heck Karin's mission is, besides fighting evil and being an ally of justice (my words). I guess this first volume just serves to set the plot up. Like the three "good guys" are in middle school, but there's two "bad guys" too. And one is the class president! And one turns into a girl? Either that or he/she is a reverse trap…
I thought the pace was a little boring. Not enough cute, and a little too much emo from Karin. Koge Donbo wrote that this is her first time doing a shoujo manga. I thought Pita Ten was shoujo! Anyway, you can tell this one is, because of the number of bishounen shots: a lot!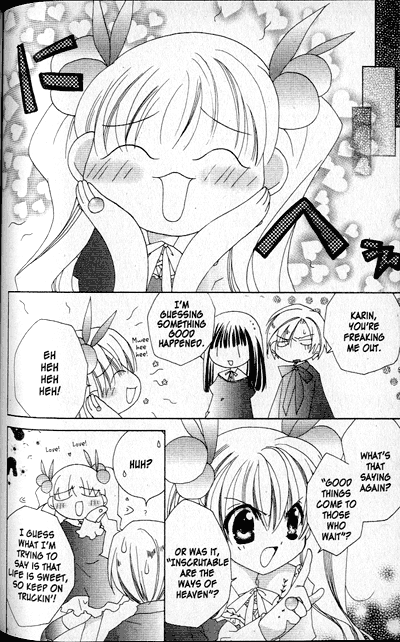 Character Designs and Art:
So in typical Koge Donbo fashion, these character designs are chibi and cute. The boy, Kazune, totally reminds me of Ten-chan from Pita Ten, though. And Himeka reminds me of Shia. Shia = <3, by the way. I hereby proclaim that Koge Donbo is the master of huge sparkly eyes. Seriously, the eyes! They sparkle! The art ranges from crazy bishounen detail to uber super deformed. It's kind of distracting, actually. I think the manga would be better if the SD was turned down to maybe, 10, but that's just me. Also, the cover art is way too freakin' cute. Look at it and tell me you don't want to buy this immediately!
The Actual Book
This book is printed really nicely. It looks like they added a bunch of "full color" inserts that look strange when converted to black and white, though. And there's these weird sections that have been censored (?) with cute images saying "I wonder what used to be here?" Japanese Imperialistic propaganda? The world may never know.
Oh, and also, a lot of the Japanese sound effects are left untranslated. I think all of them except for "doki doki" and "shiiiiin" which I both know already. It would've been nice to see a bit more effort in this regard.
Conclusion:
I really like Koge Donbo, but this first volume of Kamichama Karin felt a bit slow and boring. It should probably pick up, though. The shoujo bits are kind of annoying too (like how Karin keeps on mentioning how hawt Kazune is), but whatever. People seem to like this, so I'll continue on.
Many thanks to Tokyopop for sending me a review copy of Kamichama Karin Volume 1!