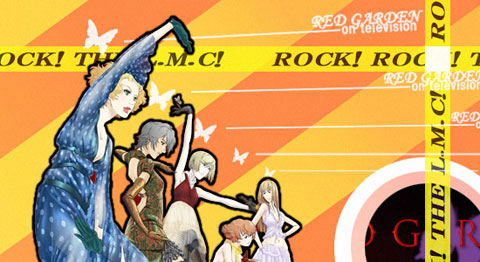 I just read on the ANN that ADV's gotten a bunch of licenses for Gonzo anime. Oh, and Magikano isn't a Gonzo one, but the others are.
Out of the four, I watched a bit of NHK and all of Magikano. Red Garden repelled me with the mega-shnozzes. Pumpkin Scissors had a really dumb name.
Magikano is excellent! Excellent and stupid, but I love it. NHK was good, but I got into the manga and stopped watching the anime.
Oh, and one weird thing about this announcement is that I've always thought that Funimation had some sort of deal with Gonzo (they've licensed a bunch of their stuff in the past, like Basilisk, Burst Angel, Desert Punk, Kiddy Grade, Speed Grapher, etc). Oh, and there was that one deal with Afro Samurai that they made too, right? But yeah, here comes ADV in Funimation's turf, licensing their animes. [Insert cat macro here]