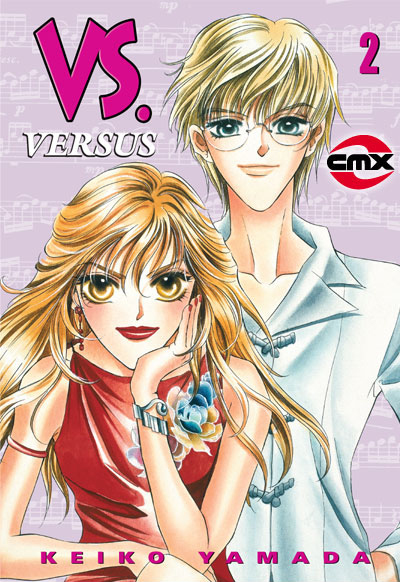 The emo violin adventures continue in VS. Versus Vol. 2! Now with twice the emo!
Story:
After saving his sister from their abusive father, Reiji has fallen into a slump. Without his sister around, he has no will to play violin. His teacher Mitsuko tries getting him to relax, but when he returns to the contest, there's already a replacement for him.
Wacky hijinks ensue when the replacement has Reiji kidnapped so he can compete in the contest. Unfortunately for Reiji, he's disqualified for being late, though he's allowed to stay in school for the time being. Finally, Reiji is ordered by Mitsuko to pick up one of her new students. A piano prodigy turned violinist who happens to be his next rival!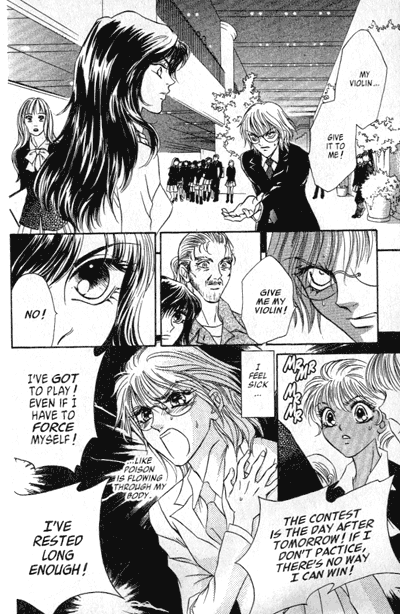 Analysis:
Seriously, this manga is soooo emo. Everything that Reiji does is slathered in whining and self pity. He must listen to a lot of Weezer or something. It gets to the point that I'm starting to get pissed off at him as a character.
I'm a musician. While it's true that I've never competed at the level that these violinists are supposed to, the situations all seem so exaggerated. I'm sure there's a lot of pressure to perform at such a high level, but I really don't want to hear a kid whine about playing a musical instrument. Lighten up! This is the exact reason that I like Nodame Cantabile a lot more than VS. Versus. Nodame is really lighthearted; the way music should be. VS. Versus is total drama queen material.
As far as the plot went, there's some hints that Reiji and Mitsuko are romantically involved, but it still seems a really long way away. Perhaps someday.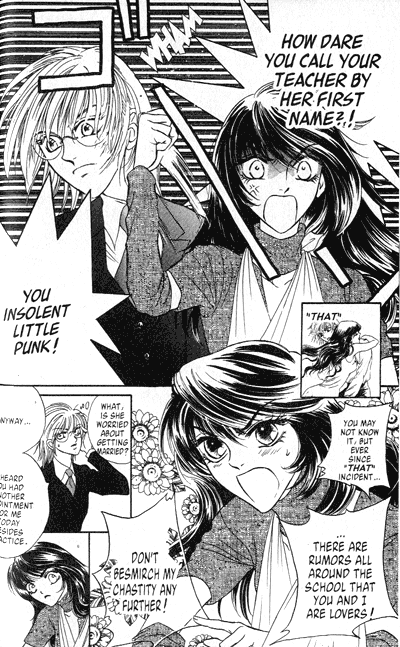 The Actual Book:
I just wanted to point out that I noticed a TON spelling mistakes in this volume. Spelling mistakes piss me off! Example: "I'd always hopped for a chance to meet you, sensei." or "If I don't pactice, there's no way I can win!" Does CMX even have a copy editor!?
Conclusion:
I enjoy comedy over drama. VS. Versus has a ton of drama and a small amount of drama. It's like the opposite of Nodame Cantabile. While I sort of enjoyed reading this volume in a mocking kind of way, it didn't really do much for me. Nothing against the actual manga, it's just not my style.
Many thanks to CMX Manga for sending me a review copy of VS. Versus Volume 2!