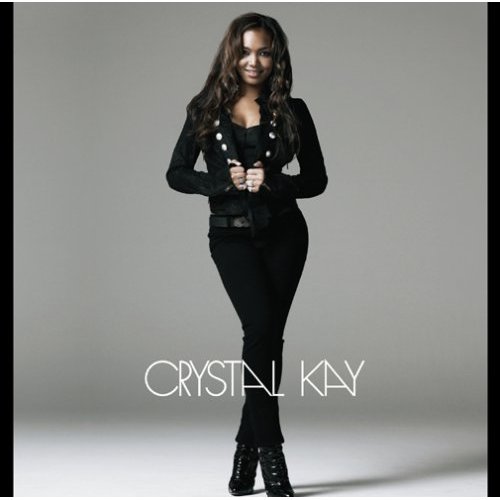 The single for Nodame Cantabile anime ED song, Konna ni Chikaku de, is out! I really enjoyed watching the PV, and before this single came out I was forced to play the PV to listen to it.
Right now I have the titular song, Konna ni Chikaku de running on infinite repeat. It's really freaking good! Plus Crystal Kay is pretty cute. Apparently she's bilingual in English and Japanese, though she's actually African American/Korean. Which means her English lines in her songs turn out pretty smooth and not Engrishy.
I tried writing down all the lyrics and translating them to improve my Japanese listening and translating skills. For lyrics I wasn't sure about, I got help from either Memento's post or this other one. The translation itself was totally done by me though. I don't know if that's something to brag about…
After reading my translation, I like the song even more! Well, that's if the translation is accurate at all. I'm sure everyone's felt the way that the singer does at one point in their life. The song really does a good job of showing how Nodame feels, without the use of her weird language (gyabo!).
I think I did a somewhat okay job of translating, but if you see any mistakes or have any suggestions, please let me know! I want to improve so I can eventually read Japanese without a dictionary or other aids.
In Kanji and Hiragana:
恋が切ないと直ぐ傍で気づいたあのよる
だって他の誰より貴方の事を知っているから
いつもの然リ気ない優しささえ
この胸をしめつけてく
こんなにこんなに近くで見つめても
どうしてどうしてただの友達なの
どんなにどんなに強く思っていても
伝えられない
You don't understand
I'm so in love with you
元気ないよると貴方から言われた瞬間
涙此処すえ首で寝不足からで言い訳した
一番大切な人に嘘を重ねてく今の私
毎日毎日胸が苦しいから
幾つã''幾つã''çœ ã'Œã'‹å¤œã''声
初めて初めて出会ったあの日々また
戻れるのならいいのに
I'm so in love with you
愛していると告げたいいいと
もう二度と笑顔には戻れないかも知れない
けれど友達の侭告げリはないは恋以上
私出来ないから
本当は本当はずっと好きだったの
何時でも何時でも愛し続けてたの
貴方に貴方に届けたいきもちを
青い空へと囁いた
I'm so in love with you
Romanji: 
koi ga setsunai to sugu soba de kizuita ano yoru
datte hoka no dare yori anata no koto wo shitteiru kara
itsumo no sarigenai yasashisa sae
kono mune wo shimetsuketeku
konna ni, konna ni, chikaku de mitsumete mo
doushite, doushite, tada no tomodachi na no
donna ni, donna ni, tsuyoku omotteitemo
tsutaerarenai
You don't understand
I'm so in love with you
genki nai yoro to anata kara iwareta shunkan
namida koko sue kubi de nebusoku kara de iiwakeshita
ichiban taisetsu na hito ni uso wo kasaneteku ima no watashi
mainichi, mainichi, mune ga kurushii kara
ikutsu mo, ikutsu mo, nemureru yoru wo koe
hajimete, hajimete, deatta ano hibi mata
modoreru no nara ii no ni
I'm so in love with you
aishiteiru to tsugetai ii to
mou nido to egao ni ha modorenai kamoshirenai
keredo tomodachi no mama tsugeri wa nai wa koi ijou
watashi dekinai kara
hontou wa, hontou wa, zutto suki datta no
itsudemo, itsudemo, aishitsuzukete ta no
anata ni, anata ni, todoketai kimochi wo
aoi sora e to sasayaku
I'm so in love with you
English Translation: (by me, so there's probably mistakes)
I realized that love was painful that night by your side
Because I know you better than anyone else
Your everyday kindness
Makes my heart ache
Just like this, I look at you from up close
But why, why are we only just friends?
No matter how strong my feelings are
I can't convey it to you
You don't understand
I'm so in love with you
It was a dull night the moment you said it
The tears that reached the tip of my neck were the reason I couldn't sleep. (!?)
Right now I'm always lying to my most precious person
Everyday, everyday my heart aches
There are so many voices I hear when I sleep at night (!?)
I've gone through so many, many sleepless nights
Ever since the first day we met by chance
If only we could return to that time
I'm so in love with you
It'd be nice to confess and love you
Is it impossible to go back to our smiling faces?
Although remaining as friends and not confessing might be better than love
Because I'm not able to do it anyway
Truly, truly I've always loved you
I always, always want to continue loving you
I want to send these feelings to you
I whisper them to the blue sky
I'm so in love with you