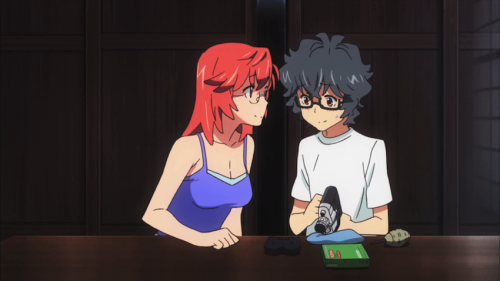 So of course the all knowing Remon-senpai knows exactly how to manipulate all of the characters for maximum enjoyment on the set of the movie. She puts Ichika in the role of crash-landed alien who needs a place to stay… Meanwhile, the love polygon is in full swing as Tetsuro encourages Kanna to go for Kaito while he simultaneously wishes he was with her. And the useless girl (Mio) is still sort of just useless for the most part. All in all, an enjoyable episode.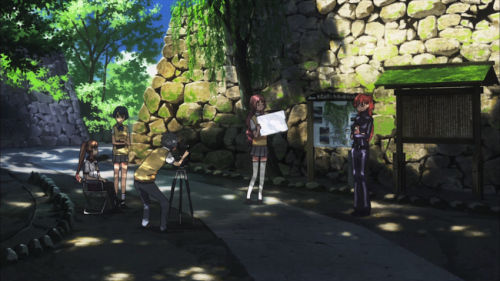 One thing I've been wondering is what time period this anime is set in. I sort of assumed it was some time in the 70s or 80s since Kaito's camera seems very old school. In this episode, Ichika mentioned that the camera seemed old and Kaito explained that it was his grandfather's. So I think this pushes the timeframe forward a bit.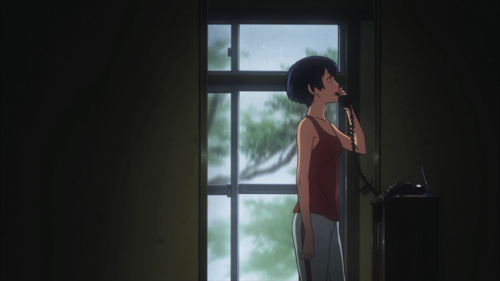 I saw a cd player in one scene, so maybe they're in the mid 90's. None of the characters seem to have a cell phone, and there's rampant landline usage, so I'm guessing 90's is a good call. Given the natsukashii nature of the series, I think it's cool that it's not set in the current time period.