So I got this PR thingy from ADV about a new promo on their Air site where you can download the first DVD (for not free). Sort of boring, and I didn't really want to link to it, but when I went ahead to the "official site" I see this: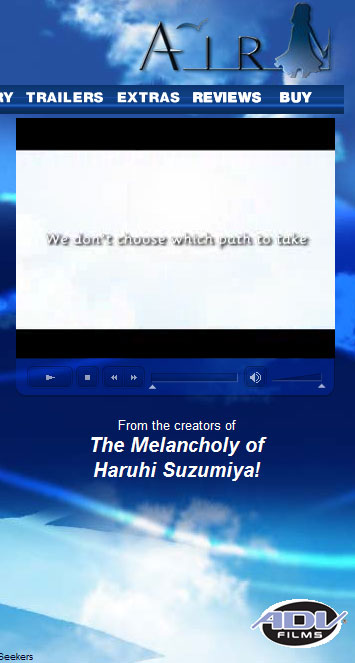 While it's true that Kyoani worked on Air before before working on Haruhi Suzumiya, are they really the "creators?" More like the animators. Air is a creation of Key, while Haruhi Suzumiya is a light novel written by Nagaru Tanigawa and illustrated by Noizi Ito.
Maybe I'm being nitpicky, but it just seems like a pretty sad attempt to cash in on Haruhi fever. A more honest tagline would be "From the animation studio that brought you The Melancholy of Haruhi Suzumiya!" And let's not forget about Munto!