So during my trip to the University of Michigan, I was walking around and came across an anime store called "Wizzywig." It's like a play on words of the pronunciation of the acronym, WYSIWYG (what you see is what you get). I had actually seen the store's website a really long time ago, and I knew they were in Ann Arbor, Michigan, but I didn't know they were that close to my hotel! I had to take a visit and see what the store was all about.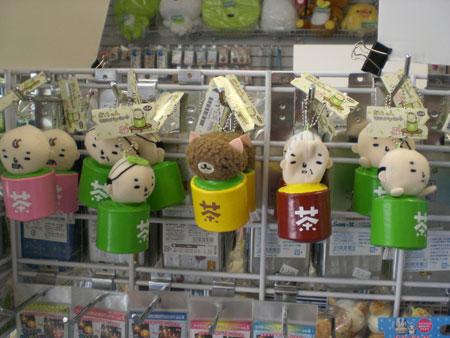 When you walk into the store, you are greeted by some giant robot. I have to admit, I didn't take many photos because I felt kind of silly doing so. The guy at the counter said it was okay, but I felt like some crazy tourist. When you walk in, the theft detector thing says "irrashaimase!" and when you leave, it says "arigatou gozaimasu!" Pretty cool.
The first thing you'll notice is the giant wall of candy. It's to the left and has Pocky and other random Japanese candy. Right below the counter are the drinks. There were like a billion flavors of ramune! Also, I found the "Kodomo no Nomimono" which I had read about a while back. It's "Kid's Drink" as in the beer for kids! I bought some and I'll do a review soon.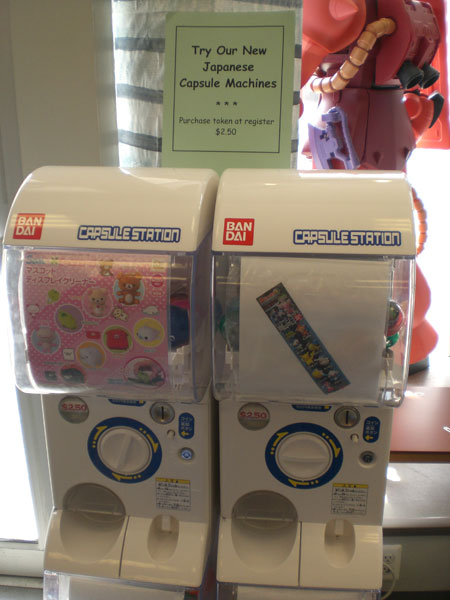 They also have capsule toys at Wizzywig. Usually they take yen coins. I guess you have to go to the counter to buy some yen, and then you get to use it as if you were in Japan! I wanted to try this but then I didn't. There wasn't anyone to take video anyway.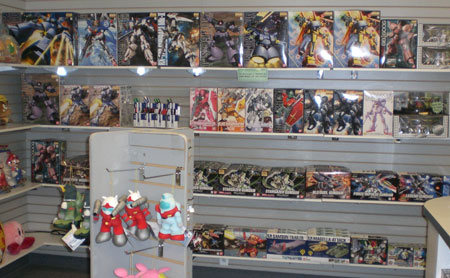 Also in the first room are a ton of Gunpla. That is, Gundam plastic models. The kind that Keroro likes to assemble. I thought this was pretty cool, since I've never seen any other store sell these. I'm also not sure of their availability online either.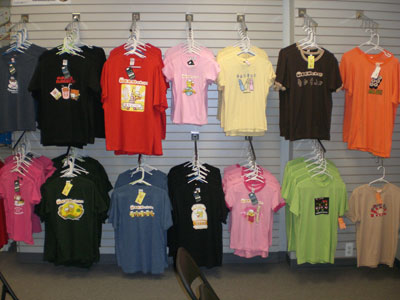 Moving on to the next room (yes, this store is really big), I found more merch. There were a bunch of random t-shirts with a "beer-chan" mascot on it. There were some other shirts, but none that were cool enough to make me buy them.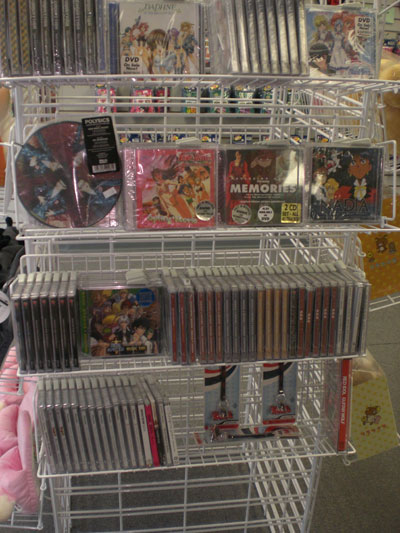 Wizzywig also had some anime osts and soundtracks, in compact disc form! I didn't really look through these, but it was nice that they existed, I guess. They also had some DVDs and manga, but not too many. The guy at the counter said it was because once Best Buy started selling DVDs, there was really too much competition, so they're focusing on niche import items.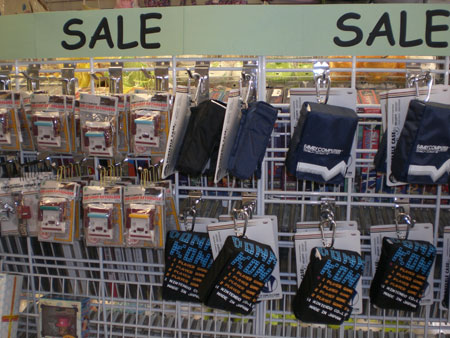 I took a quick survey of their clearance rack and came across these cool Nintendo bag things. There were a lot of things I wanted to buy, but I really wanted to not go into debt.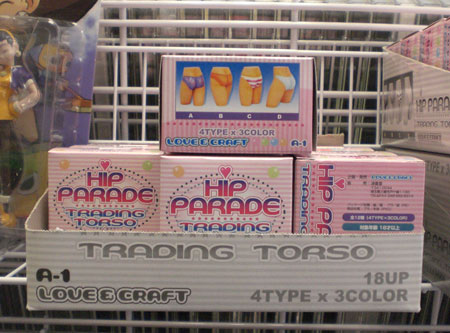 I wanted to save the best for last, and the Hip Parade is definitely the best! You can collect figurines of hips… This was in the clearance section and I think I know why. People don't want to be seen buying miniature hips. It's kind of… weird. The guy at the counter said they were actually selling pretty well now since they put them on clearance.
Overall, it was a pretty cool store experience. While I was walking around, anime songs played in the background. I remember recognizing the ED from Ichigo 100%, Binbou Shimai Monogatari, and the OP from Higurashi no Naku Koro ni playing. The store guy said it was being streamed from Kawaii Radio.
Unfortunately, the store is going to be moving in April. It's probably okay though, since I heard they make most of their sales primarily through their online store anyway. I wish Wizzywig the best of luck in the future. Their store is pretty fun, and I'd recommend visiting if you're ever in the Ann Arbor area.