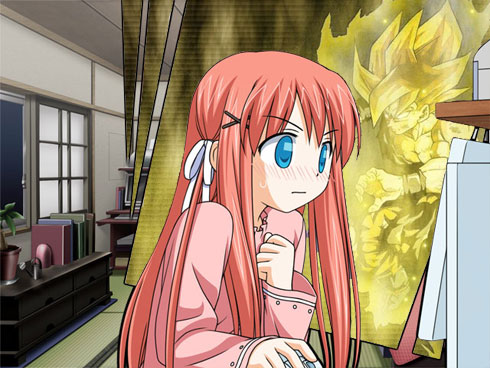 whenever I can't find an appropriate picture on danbooru, I just use this…
One of the topics that we discussed in the Anime Nano Podcast was the demographic labels that are affixed to certain anime and manga. The four main groups are Shoujo, Shonen, Josei and Seinen. Shoujo is meant for young girls, while Shonen is meant for young boys. Josei and Seinen are aimed towards older women and men, respectively.
The interesting part about these labels is that unlike other genre labels, they don't really describe the content of the stories, but the target demographic. Mecha anime will have mecha in them, and mahou shoujo will have magical girls. Naruto is a shonen anime/manga, but it's labeled as such because it appears in Shonen Jump, a magazine for young boys.
I think the conflict that people face stems from the fact that they equate these demographic labels to genre labels. They also seem to assume that only the "target audience" is fit to consume their own demographic group's content.
In America, gender targeted television is fairly concrete. Lifetime and Oxygen are stations specifically for women, so most men will avoid those channels like the plague. In Japan, where cute reigns supreme, the division seems more ambiguous.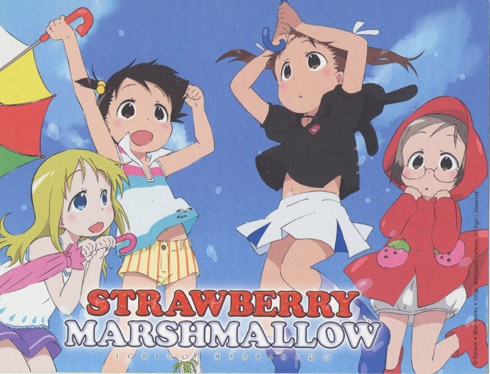 Strawberry Marshmallow: targeted at perv… er.. older men…
For example, Ichigo Mashimaro is a slice of life anime featuring four very cute little girls, yet it's seinen (for older men). Azumanga Daioh, another cute anime starring a bunch of high school girls, is also a seinen. Does that mean only men aged 15-40 should watch these shows?
There have been quite a few anime that I watched and enjoyed, never even thinking that I was outside of the target demographic. Honey & Clover is published in a josei magazine; I'm not an older woman…
The dilemma for the American male shoujo fan becomes questioning whether it's okay for him to read shoujo or not. I really think the problem is with the differing cultural ideas of what media is appropriate for male and female.
As with a lot of things, there seems to have been a bit lost in translation when translating gender demographics from Japan to America. In other words, yes Os, it's okay for you to like Shoujo manga. Even Shojo Beat says so:
In contrast to action-oriented shonen (boys') manga, shojo manga ruminate on themes of emotion, love, identity, and responsibility that often play out internally. That said, shojo manga are by no means just for girls. Shojo stories are about aspects of life that concern everyone—boys and girls, old and young.
Further Reading: