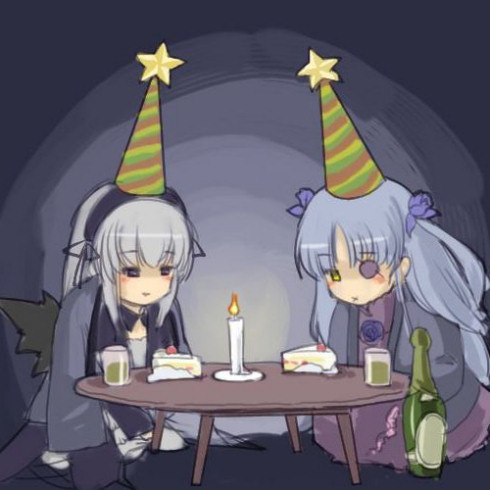 Hey! It's been a month since Anime Nano was launched, so I thought I'd commemorate the occasion by uh, writing about it. I've added a few things to Anime Nano since I last wrote about it, so here we go:

Just in case you'd like to help support the 'Nano financially, there's an affiliate shopping link list. If you shop at the places listed there (using the links provided), Anime Nano will get a small cut. I don't really expect to get very much from it, but if I do, it could mean server upgrades and stuff (yeah!). If you shop regularly at another online store and would like to see it added to the list, please let me know and I'll try to get a link put up. Thanks to everyone who has used this so far!
I just added a new user option that lets you specify your time zone. So if you're in Russia and you're tired of seeing time presented to you in California time, this feature is for you! Just go to the user control panel -> edit options. I've tested this with my own time zone and it appears to work…
Since the last time I wrote, quite a few of my most wanted blogs have joined. Samazama briefly came out of retirement to join, as did Equivocal Resolution! Thanks gals, it means a lot! Just don't disappear on me again, alright? Heisei Democracy also joined, adding sweet news directly from the heart of Japan itself!
New features-wise, I'm kinda running out of ideas. I wanted to try and implement some kind of anime database thing for each series. Kind of like animenfo or anidb. Would anyone want something like this?
Overall, I'm very pleased with how the community has responded to Anime Nano. Please continue to contribute to discussions in the forums and the irc channel. Thanks for all of the support this past month, and in the future!