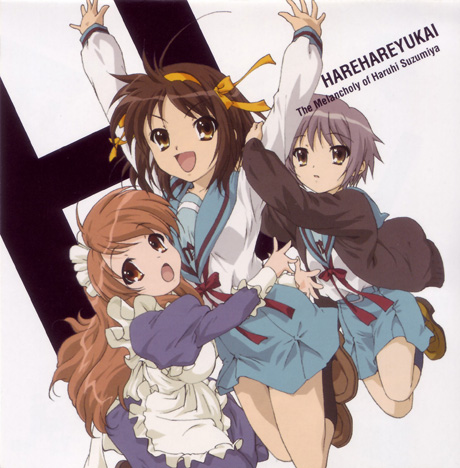 Hare Hare Yukai wins the poll for best anime ED of Spring 2006. I wasn't really sure how it would compete against the other EDs, but I guess the strength of haruhism is too strong. Actually, Shissou was right up there with Hare Hare Yukai for a while.
In the end, Shissou still got second place, and Utawarerumono + Higurashi no Naku Koro Ni tied for third place. The rest of the votes were pretty evenly divided among the other anime EDs.
I'm not too sure if people are voting for their favorite anime EDs or actually voting for their favorite anime. Or maybe since it's their favorite anime, it also influences their liking of the ED? Or vice versa? Oh well, I'll put that to rest with my next poll. Stay tuned for that.