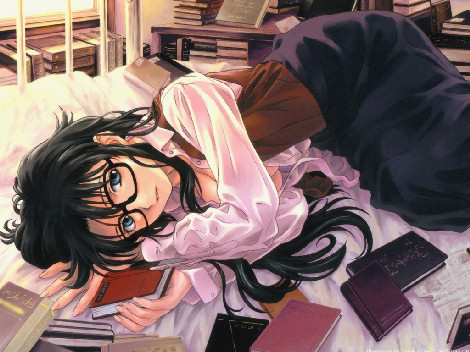 In the battle of Meganekko, Yomiko Readman wins! I guess I underestimated the power of her hot meganekko looks coupled with her ability to use paper as a weapon. Don't worry Ayuki, I'll win a poll for you one of these days!
The next poll: Which Spring 2006 anime are you looking forward to most? I figured if I didn't do it, someone else would. Unless someone already has… The choices for this poll include some, but not all of the new season's anime. This is because just about everyone and their mom has an anime premiering this Spring. My sidebar will cry if I put them all in there. The choices are:
My guess is that all of the shoujo manga based anime (NANA, XXXHOLiC, Ouran) will be fighting it out amongst themselves while School Rumble will win it big! If you're still undecided, I'll be doing a few mini-previews later on for the new anime once I actually do some more research on them. Stay tuned for that.