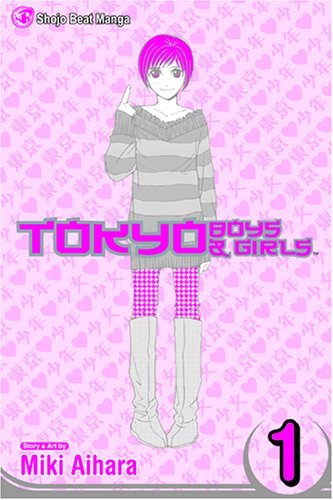 Moving right along with my Shojo Beat sampler, today I take a look at "Tokyo Boys & Girls."
According to the quick primer: Kohsaka Mimori has just entered the high school that she wanted to go to. Why did she want to go there? Because of the awesome uniforms. Personally, I would have gone to MIT had they hooked me up with some sweet sailor suit action!
Anyway, she starts off well enough by quickly making a new friend (Takaichi Nana). However, her life quickly gets worse when she becomes class president (a thankless job), accidentally peeps on a bunch of guys in a locker room, and has some weird guy (Haruta Atsushi) seek vengeance against her.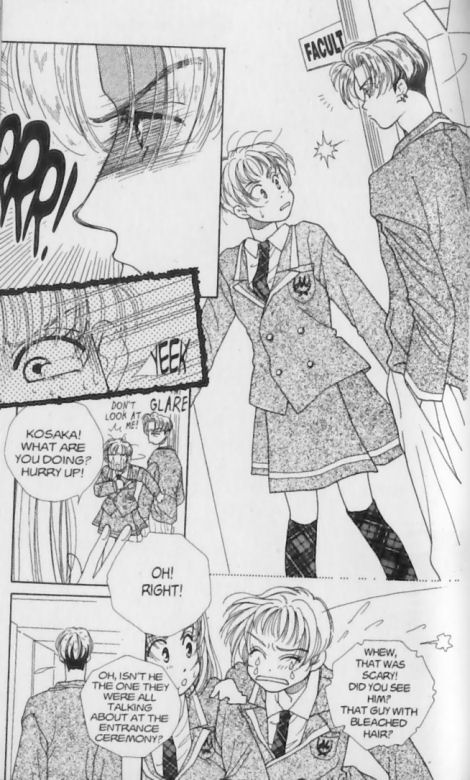 To be honest, I'm not really impressed by this manga. The art a weak point for me. While the cover art looks cool, when you open up the manga, it looks like they pulled a bait and switch! The character designs all look very… old. Not old in the sense of the Fonz in Happy Days, but old as in Queen Millenia old (ok, maybe not that old). More specifically, it appears that the style is dated. I did some searching and found that this manga was originally done in 1994!
Sure, the art style isn't everything (though it is a lot). How does the story do? It seems a bit cliche and totally predictable to me. My spider sense
tells me that Haruta will end up liking instead of hating Kohsaka, and some kind of love
triangle will be set up. Zany romantic comedy will then ensue… Yadda yadda yadda.
Still, it is kind of difficult to tell how a manga will do by just the first chapter. Maybe the manga gets seriously better! The main goal of a sampler, however, should be to convince me to buy the manga. At this point Tokyo Boys & Girls seems to be a bit lackluster.
Perhaps this shoujo manga stuff isn't for me, huh? Hopefully at least one of the manga in the sampler will be a hit.