Just finished watching the latest Madoka Magica. The series has definitely outdone my expectations (which were kind of low to begin with). This was a pretty good episode for character development. We get to learn why the spear girl is a loner and get confirmation that wishes really end up backfiring (or just evening things out).
The whole apple biting thing kinda reminded me of Iron Chef's Takeshi Kaga: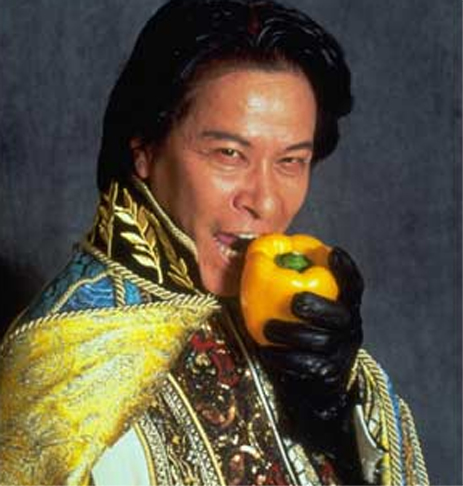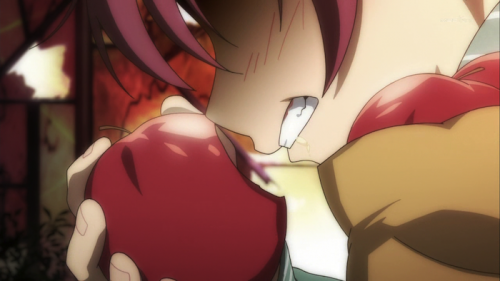 In other news, it looks like Sayaka is mega pissed that she's a zombie and can't really be with her boyfriend. I wonder if being a shell of a human prevents her from that much or if she's just being dramatic. By the end of the episode it's apparent that she's flipped and is headed toward the dark side pretty quickly.
Oh, and it's episode 7 and Madoka is not Magica yet. How many episodes is this show, anyway? If it's 12 or 13 then I feel kind of cheated. The beginning credits sequence is so not canon now, what with Mami dead and the show definitely not as lighthearted as it was made out to be. It's kinda funny that they haven't changed the OP or anything to match the show's darkness. The ED works for that though, I guess.
It's pretty late at night so this blog post most likely is rambling, but I figured I'd just pound it out before I forget!