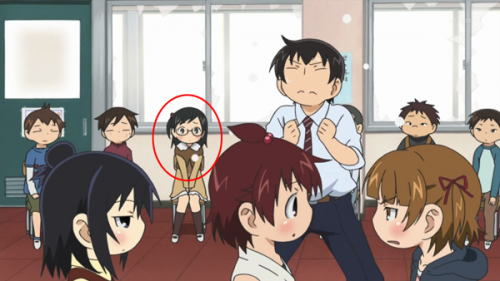 Oh, there she is. I found her.
For a random crazy sister anime (apparently the director of Minami-ke is on this one, too), Mitsudomoe is about right. There's the genki one, the evil one, and the studious one (which doesn't necessarily make her good).
Also, I think the title has a meaning, but I'm gonna make up my own. Let's break it down. Mitsu = 3. That makes sense, three sisters. sudo = sudo cause havok. moe = the kids are moe? Not really, but I needed to use the "moe" part somehow.
The gag of the episode was the kids naming their pet hamster "nipple," then a lot of Three's Company style humor with the hot nurse misunderstanding the kids talking about nipple getting sore from too much touching, etc.
This one got a few laughs out of me, so I'll keep watching it as time permits.