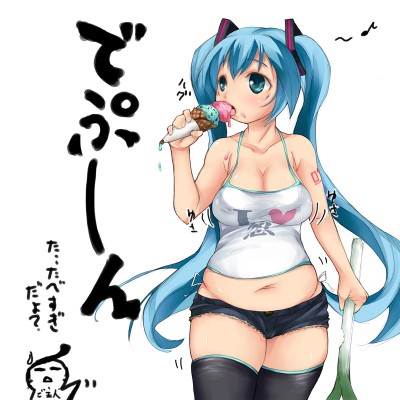 So what's the deal with anime and manga products getting bigger and bigger? I mean, who are the ad wizards who came up with that one? </end Seinfeld reference>
Anyway, I've noticed that anime is getting packaged in larger and larger sets (like the half-season sets and full season sets from Funimation) along with some new giant manga volumes (like the Mao-chan I just got from Del Rey that's like 380 pages!).
I wonder what this is a response to. The previous method of releasing series very, very slowly (I remember Jeff Lawson's post about how Full Moon wo Sagashite would take for-e-ver) might not have paid off for distributors. So instead, they're slamming fans with lots of a series off the bat. Maybe it just makes sense for companies with a trillion licences too (like Funimation and Del Rey, the two companies I referenced).
Is it better or worse for fans? The whole slow release thing just doesn't make sense in the world of digital downloads anyway, so this is probably a response. I'm sure jpmeyer would be able to give a good explanation of this (he probably has already). Just thought I'd mention this since I noticed a trend appearing with the appearance of giant-sized manga as well.