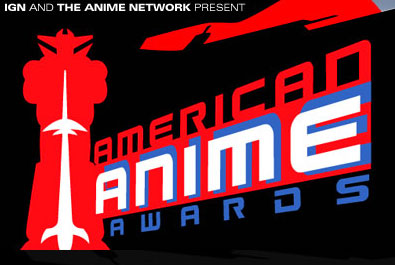 So on Saturday, they had the First Annual American Anime Awards at the New York Comic con. I was actually streaming the show for a while, but I lost interest fairly quickly. I only checked back again to find the results today. Here they are:
Best Cast: Fullmetal Alchemist
Best Manga: Fruits Basket
Best Male Actor in a Comedy: Dave Wittenberg (Zatch Bell)
Best Actress in a Comedy: Debi Derriberry (Zatch Bell)
Best Theme Song: Rewrite (Fullmetal Alchemist)
Best Anime Feature: Final Fantasy 7 – Advent Children
Best Package Design: Fullmetal Alchemist
Best Anime Comedy: FLCL
Best Actress: Mary Elizabeth (Ghost in the Shell: Stand Alone Complex 2nd GIG)
Best Anime Short Series: FLCL
Best Anime Long Series: Fullmetal Alchemist
Lifetime Achievement Award: Peter Fernandez
To me, "American Anime Awards" seems sort of like an oxymoron. Anime isn't American; by my definition it is Japanese. Now, I don't really have a problem with awards for best voice actors in dubs. I do find it kind of lame that a bunch of Americans will go up and accept an award for Fruits Basket being the best manga.
I guess the original Japanese artists had something better to do than fly to New York and attend the ceremony. In that case, I guess I could understand the American company accepting the award. It still seems somewhat wrong to me though.
Then again, these awards shows are always pretty bogus and self serving. Though I did watch a lot of the Oscars last night and enjoyed them… What do you think about the American Anime Awards? Long overdue or dubious at best?