In part 3 of my many-parted Fall 2006 Anime Preview, I take a quick peek at Death Note, D.Gray-man, Tokimeki Memorial, and Yamato Nadeshiko Shichi Henge:
Death Note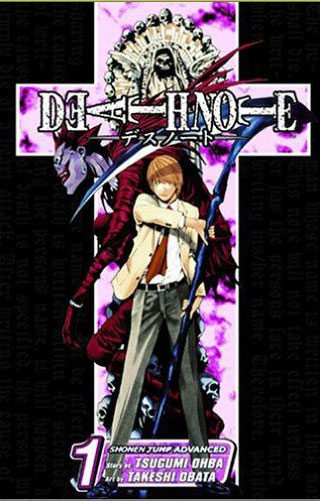 Death Note is the story of a really smart kid, Raito Yagami, who picks up a Shinigami's notebook. The book enables him to kill whoever he wants by writing their name in the book. Raito uses the book to kill all of the top criminals of the world. L, a super detective, is sent in to stop Raito.
I read and reviewed the Death Note Manga Volume 1 a while ago, so you can check out my impressions here. I really liked the manga, so I'm looking forward to the anime adaptation.
D.Gray-man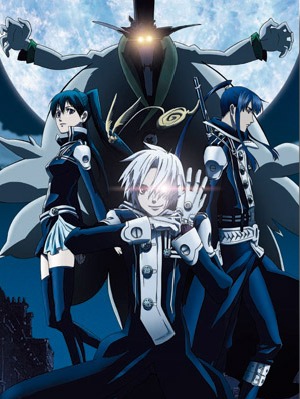 D.Gray-man is another Shonen Jump manga that was released in the US. I haven't read this one, however. It's about a kid who's born with the power to defeat "Akumas." Like that really tough dude from Street Fighter II? Apparently the akumas are trying to destroy the earth.
I'm not sure about the story, but the art seems pretty cool, so I'll definitely keep an eye out for this anime.
Tokimeki Memorial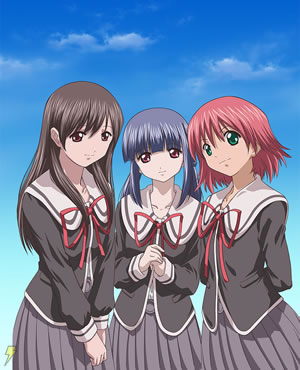 The weird thing about Tokimeki Memorial is that I already knew about it from a bunch of other anime. Tokimeki Memorial is pretty much parodied in almost every anime that does a dating sim parody. I think this anime will be worth watching for that fact alone!
The character designs seem decent enough. It makes sense, since the game that this anime was based on became hella famous. If watching this anime helps me understand future references to it, I'm there.
Yamato Nadeshiko Shichi Henge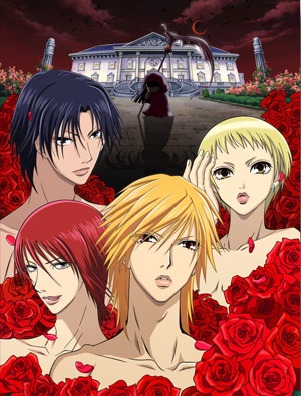 Yamato Nadeshiko Shichi Henge might win the award for strangest promo pic yet. It features a bunch of naked girls(?) covered by rose petals with a scary mansion and the personification of death in the background…
Apparently it's about a girl who's given up on looking pretty. Some girls get free rent at her house in return for turning her "into a lady." So I'm thinking this will be the anime equivalent to "She's All That." Hmmm… Not sure if I'm gonna watch this or not yet…