Kamichu! is an anime about a middle school girl, Hitotsubashi Yurie, who has just become a god. I guess in the world of Kamichu, that's not so uncommon. At first, she's not exactly sure what kind of god she is. She decides on using "kamichu!" as her cool magic word, because she's a god (kami) and a middle school student (chuugakusei). With the help of her friends, she discovers that she can control wind. Unfortunately, she only finds out after she summons a typhoon to wreck her city…
The first thing that I noticed when I watched this anime was the production quality. The animation is of the quality you'd expect to see in a full-length movie (or at least a movie from about 4-5 years ago). The animation is realistic; it looks like they used rotoscoping to get the motions down. I also love the expressions that Yurie makes when she gets embarrased. She turns red, and little blush marks show up on her cheeks. Another thing that caught my eye was the character design. Yurie and her friends are all pretty cute, and there's definitely an emphasis on detail in the designs.
The story here is fairly interesting, although the pace is somewhat slow. Kamichu is sort of like a slice of life anime, except it's the life of a god. There's also a love interest for Yurie, who seems to be too busy with his caligraphy to notice that Yurie confessed to him! Towards the end of the episode, we see other students asking Yurie for favors; hopefully this doesn't mean the show will degenerate to a magic-girl anime.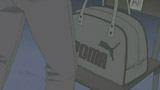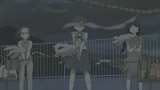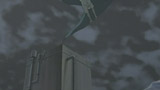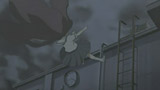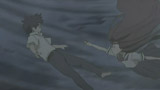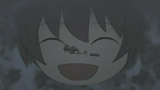 I believe the OP was played in this episode, but it was overlayed with dialogue. The soundtrack for the rest of the show was very good. Again, it seemed like I was watching a full length feature or OVA rather than a TV anime series. I don't think the ED was played. Overall, I think this series (at least the first episode) has a lot going for it. The animation is top-notch, and the music follows quite nicely. The characters are all cute, (except maybe the giant fishes) and the story is certainly unique. Taking a quick look at the fansubs for this series, they've only released up to episode 5, and this series started in June! It looks like some fansubbers are still working on it though. I'll have to say that from the first episode, Kamichu gets the BasuGasuBakuhatsu exploding bus seal of approval!