Since the Summer 2006 anime season is a lot smaller than the Spring counterpart, it looks like I'll get a chance to preview all of the new anime! Here's my next batch of highly conjectural previews:
Bokura ga Ita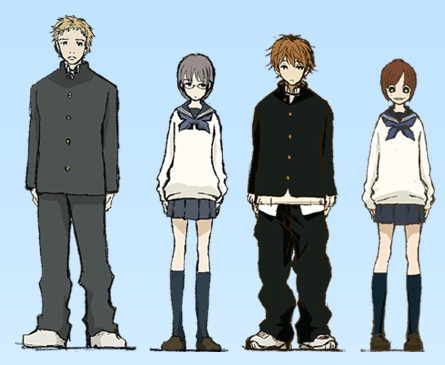 Bokura ga Ita seems like just another shoujo anime. It's a story about a high school freshman girl's first love, blah blah blah. Character designs look pretty dull to me. Story seems kinda generic. Of course, I'll still watch the first episode of this anime. I'm such a sucker…
Muteki Kanban Musume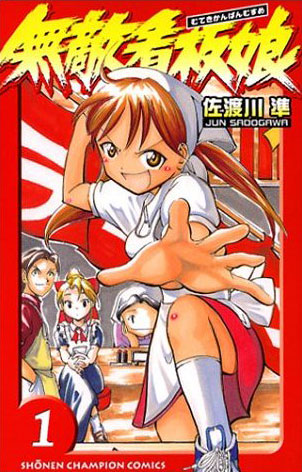 Muteki Kanban Musume translates to "Invincible Pretty Daughter Who Attracts Boys To Parents' Shop," but let's just call it Noodle Fighter Miki. The premise seems interesting: Girl is supposed to attract people to shop, fights them instead… The manga is really long; 17 volumes already! I guess this one could last a while. Also, I found out that ADV had released this in the US about a year ago. So if you're really hardcore, you could probably read it before the anime comes out…
Angelique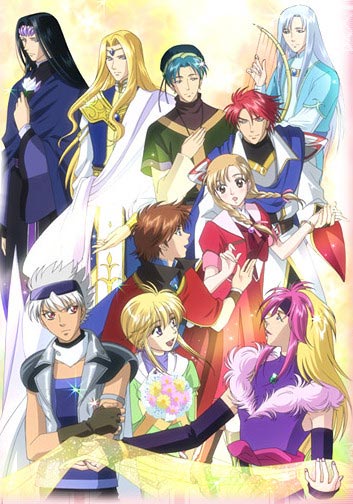 Angelique appears to be an anime conversion from a video game. I guess there's nothing wrong with that alone, but it seems there's a lot of guys. Usually the ratio falls the other way. I have no interest in watching a male harem, so I'll probably pass on this anime.
Tonagura!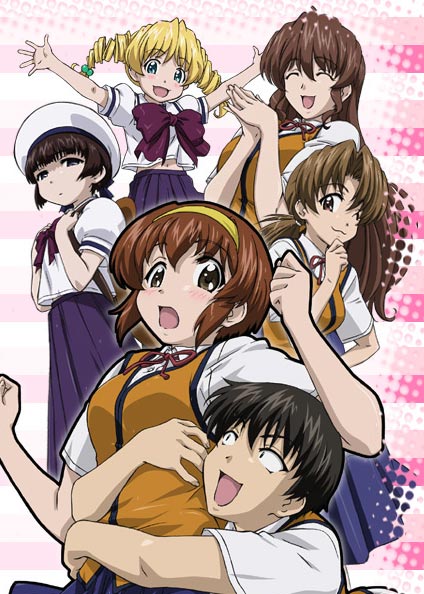 Tonagura seems to be the story of two childhood friends, reuniting for the first time in 10 years. Unforutunately, the guy seems to be a mega-perv. Character designs look way cute and sweet! It seems like there'll be a lot of ecchi fun for everyone! For now, my preliminary guess is that this anime is pure win. If you're interested, you can check out the first few pages of the manga here (in Japanese).
Stay tuned for my fifth and final part to the Summer 2006 anime preview. Because just four parts would be unlucky!