Have you ever wanted to be a pop idol? This Anime How-to will show you how to record your voice over an off vocal karaoke track. All you need is Audacity, the audio file that you want to record over, and a microphone. You might also want some headphones if you don't have a headset mic.
Audacity is a free, open source audio editor. You can get it here.
Open up Audacity, and within audacity, open your karaoke sound file. I'm assuming you got the sound file legally. Please don't ask where to download the karaoke files. Audacity should look something like this: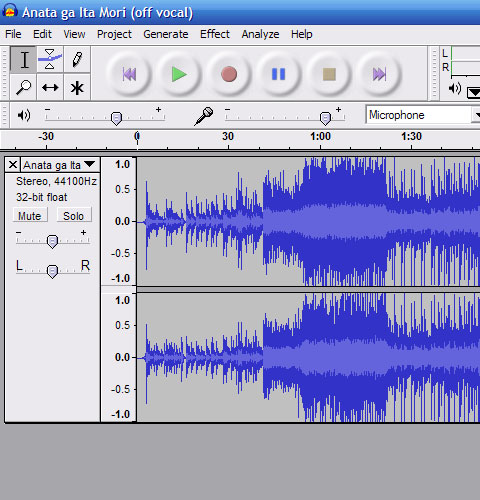 Next, we'll set up Audacity to play the background track while simultaneously recording. Click on Edit-> Preferences. On the "Audio I/O" tab, click the check box that says "Play other tracks while recording new one."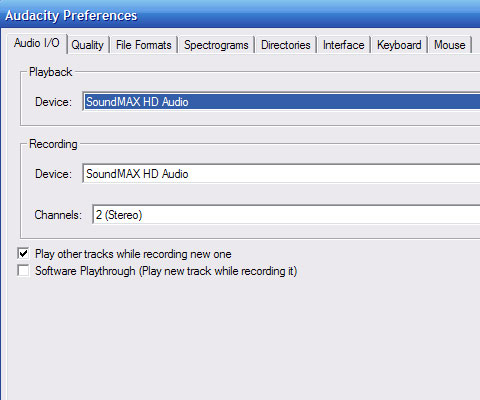 Next, return to the main window of Audacity. You'll now be able to hear the background track while recording the new one. You should wear headphones or a headset microphone so that the music doesn't feed back into the microphone.
Once you're finished recording the awesome karaoke, you'll need to export the file. Click on File-> Export As MP3.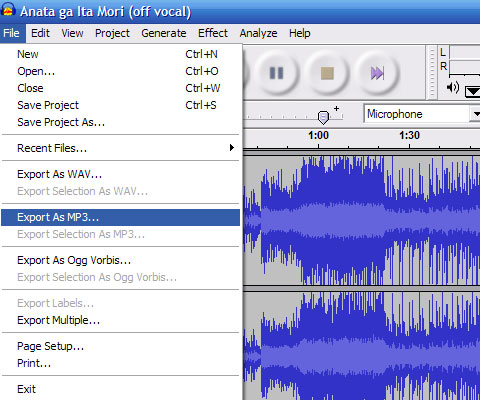 If this is the first time you've exported an MP3 in Audacity, it will ask you for the lame_enc.dll file. You can download it here. Just save it somewhere safe and point Audacity to the file.
Audacity will write the MP3 to a file, and you can share it with friends, family, whoever! You can even enter karaoke contests! Have fun!