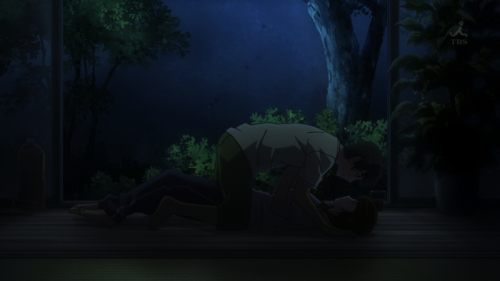 I just finished Rihoko's arc in Amagami SS Plus and I'm pretty happy with the results. Junichi (Juiichi?) finally manned the fuck up and told Rihoko how he felt (though it was after he overheard her confession, so I guess that kind of nullifies any manliness). My main issue with the way he did it (and my main gripe about the series in general) is that he told her that he's always loved her, and just realized it now. And he's gonna be with her forever, blah blah blah.
Assuming the alternate universes in this world do not diverge too much, then Junichi is simultaneously in love with Rihoko and other girls! Of course, that's possible but it kind of ruins the romance if you think about it too hard. Junichi should just make less blanket statements and be a little more realistic. He is a manwhore, after all.
Oh, and the next arc is the swimmer girl, Ai. I can't even remember what happened in her original arc. Some kind of little brother issue? Or a dog issue? Beats me. This one will probably be boring as heck.