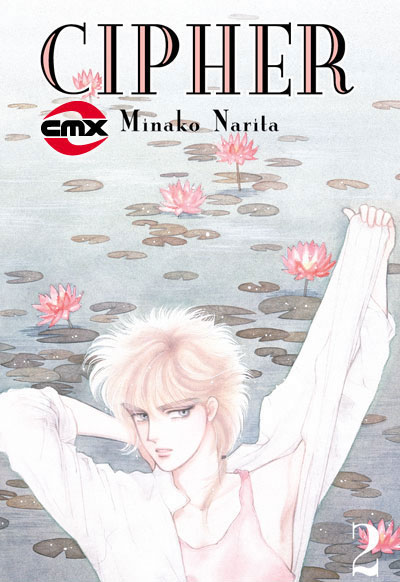 So the Cipher twins were yaoi twins before the Hitachiin twins were. I think that's a dubious honor, at best.
Story:
You know what's weird about Cipher? There's no chapters! Weird. Anyway, in this volume, Anise gets really good at figuring out which twin is who. So good that they question whether she lost the bet on purpose! Oh, and then Anise tells the sad story of how she made her brother a cripple, which forced her parents to divorce. That darn Anise! Oh, and then Anise makes quilts…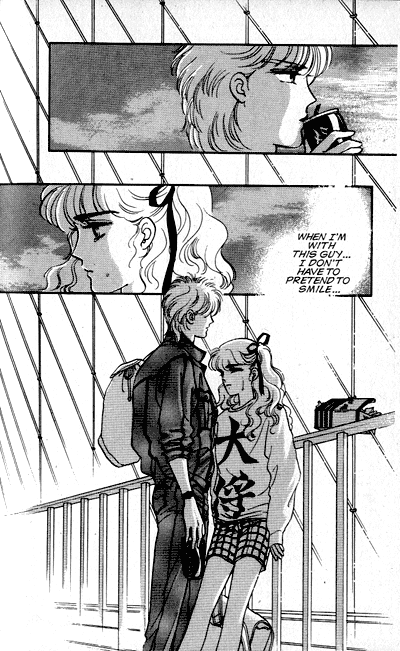 Analysis:
The story is progressing, albeit at a pretty slow pace. I think that Anise is starting to get feelings for Cipher, and the twins are starting to open up to her, too. It seemed like the "revelations" in the story didn't have any impact, though. I think the random 80s SD caricatures on the margins might've had something to do with it.
The 80s references are kind of getting old, too. Wham? Seriously? Even I'm barely old enough to know who that is! It's kind of funny to see a Japanese mangaka's idea of American 80s pop culture, but man, this manga has not aged well.
What else is there to say about this manga. The yaoiness of the twins kinda bothers me, still. I wonder if they were the first yaoi twins, or if there was a pair before that set the standard. Maybe that's why this manga is being published!
The problem I mentioned in my last review about the vertical text is still around. When the text is vertical, it's read from left to right, which isn't how vertical Japanese is read, so I keep reading the sentences in weird order. Hopefully CMX fixed this at some point.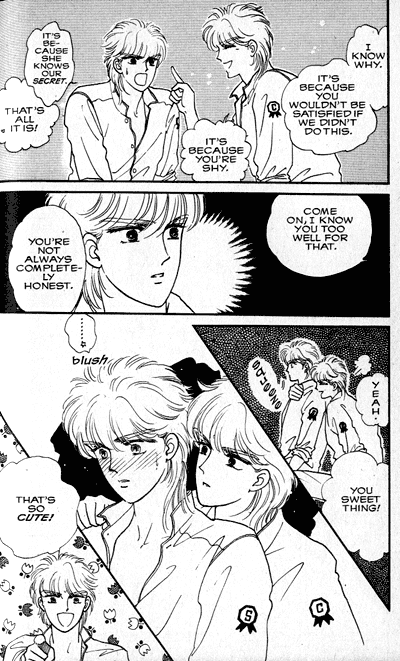 Conclusion:
I have a feeling I'm not part of the target demographic for this manga. I'm guess the target audience is something like… teenage girls who lived in Japan in the 80s who wanted to live in America. I think Cipher is interesting as some kind of manga pop culture ideal time capsule, but beyond that, I'm not digging it.
Many thanks to CMX Manga for sending me a review copy of Cipher Volume 2!