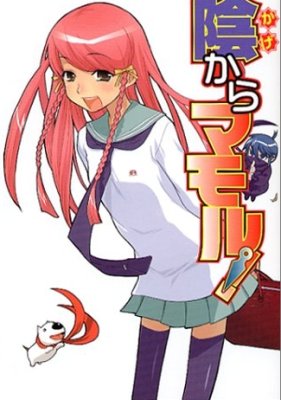 Seven Seas, the Kodomo no Jikan cancelling publisher, has just announced a crapload of stuff at Anime Expo, according to AnimeOnDVD. Here's the whole list:
Dance in the Vampire
I, Otaku – Struggle in Akihabara
In God's arms (yaoi) aka Kamisama no ude no naka (yaoi)
Strawberry Panic manga, light novel
Vamp!
Kage Kara Mamoru (light novel)
Zero no Tsukaima
Hatsuoki Shimai (yuri)
Voiceful (yuri)
The ones I'm looking forward to are Kage Kara Mamoru (because I actually liked the anime) and Zero no Tsukaima (I'm assuming it's the light novels as well). There's also Strawberry Panic, that one random yuri thing that's getting a manga and light novel. I've never heard of any of the others.
Say what you will about Seven Seas caving in from the Kodomo no Jikan thing, but I still think they're a good publisher. Perhaps it's the amount of yuri that they license that leads me to this conclusion… Plus they're one of the few companies (along with Tokyopop) that are getting into the light novel arena. They publish good stuff that the bigger companies wouldn't consider, and for that, they're cool with me.
Now, if only they could prevent their titles from being delayed so often…