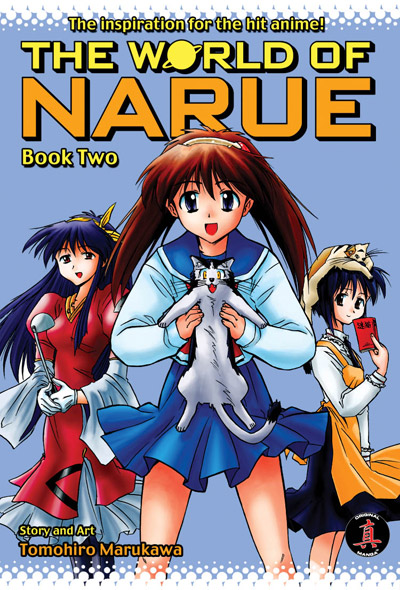 The World of Narue manga continues in volume 2 with more cute relationship stories. And panty shots.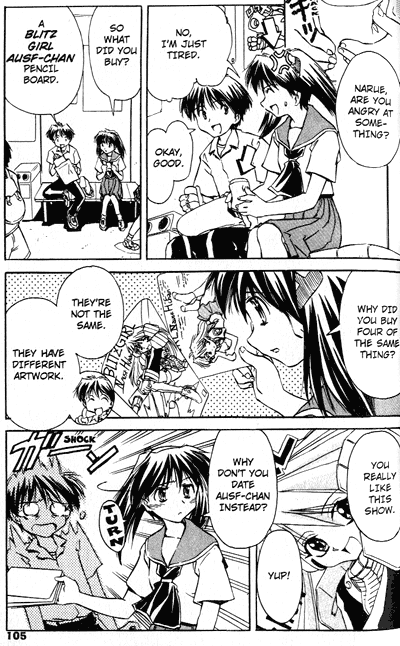 Story:
There's a lot of random story in this volume of Narue no Sekai, and very little plot development. This isn't to say that the characters don't develop, but I wish the main plotline involving Narue's existence on Earth went beyond a two page deal.
There's a chapter with Narue's sister Kanaka making friends with Hajime, a bizarre story where Kazuto turns into a cat (and travels in time), and a cosplay episode. They even manage to fit two beach episodes in! Well, a beach and a pool episode. I'm surprised they didn't also go for a hot springs one, too.
Analysis:
It seems like there's a lot of "filler," which is okay when you're doing a slice of life manga, but it's only the second volume! The previous volume hinted that Narue might have to leave Earth, but this volume didn't really even mention that until the very end.
The stories themselves are interesting, though perhaps bordering on jumping the shark. Yes, I'm talking to you, cat time travel episode! The relationship between Narue and Kazuto is still really sweet. And I still think it's funny that there's so much fanservice, too. It's a good mix. Also, I keep wondering how long it'll take for Maruo and Hajime to realize that they're a couple. Probably not until the end of the series…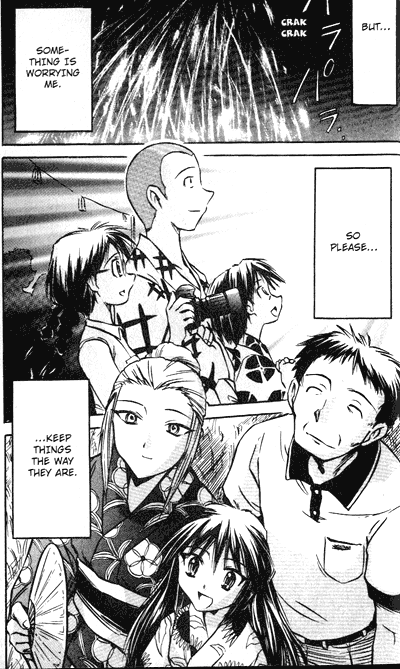 Art:
I noticed that the art in this volume (probably the last, too) is really inconsistent. I like the anime art a whole lot better. I guess that maybe the artist is still trying to figure out what he wants the manga to look like. Sometimes the characters look really great, and sometimes their chins are totally deformed. And not in the good, super deformed way.
Conclusion:
I really like The World of Narue a lot. It looks like the Japanese manga goes up to at least volume 9, whereas the English translation by CPM has stalled at 4. NOOOO! Hopefully they'll consider continuing this series. It deserves to be released.
Many thanks to CPM for sending me a review copy of The World of Narue Volume 2!