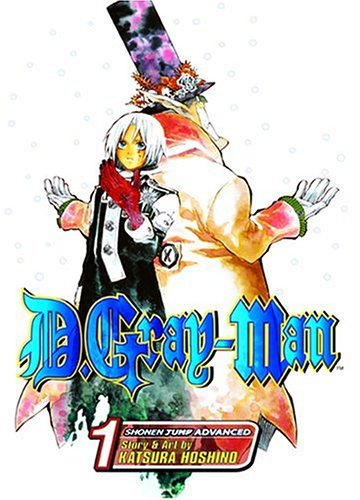 I already gave my impressions on the D.Gray-Man anime a while back, but I never watched more than the first episode. I just finished reading the first volume of the manga. But was it any better than the anime?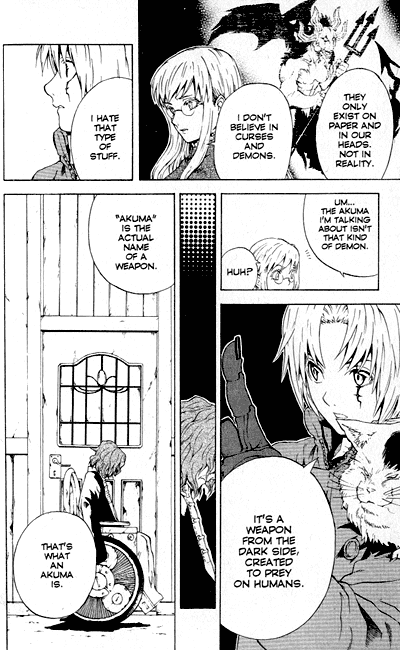 Story:
Allen Walker is a young exorcist whose job is to destroy the "akuma" threat to humanity. Akuma is the Japanese word for "demon," but in this context they're like half machine half soul killing machines. Apparently there's a stupid looking fat guy named The Earl of Millennium who is trying to destroy humankind with these akuma.
In this volume, he saves a few people from Akuka (there seem to be a whole lot just running around) and enters the Exorcist's "Black Order." Doesn't the Black Order sound like something malevolent rather than good?
Analysis:
After watching only one episode of the anime, I thought the story was really stupid. My readers told me I should try and understand the plot a bit more. After reading the first volume (which should be enough), I still think the plot is really, really stupid.
It's not only the plot, I guess. It's also the way that the story is presented. It's just way too easy to create an Akuma from one sad person. There was one scene where the evil fat dude had like 1,000 Akuma just come out of nowhere. It makes sense if anyone with the case of the "blahs" can turn into an Akuma on command.
Also, the "Millennium Earl" is the dumbest looking villain. In the history of the universe. I can't really take the guy seriously when he looks like some kind of jovial, fat elf.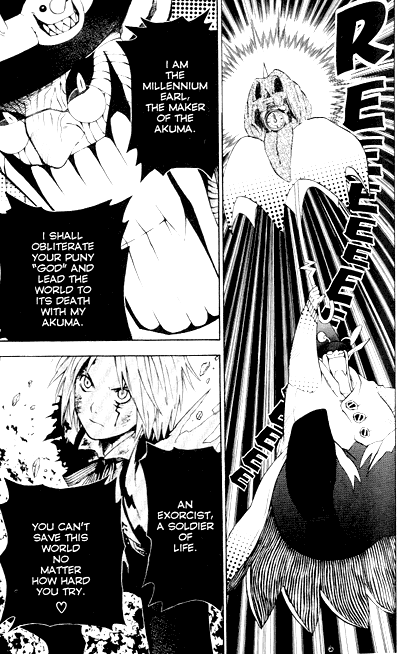 Character Designs and Art:
Okay, so you know how I feel about the Earl's character design. The rest are actually really good. I love the hot Billy (Meganekko British Cop FTW) in the first chapter, but I have a feeling we'll never see her again. Linali Li is also super hawt.
In general, the art is great. It made reading the manga a lot easier since the plot made my head hurt. I'm happy that the manga at least has that going for it.
Conclusion:
Despite the great art, I can't really take the story of D.Gray-Man very seriously. Maybe I shouldn't be trying to take it "seriously," but I really can't enjoy this manga on the low level. I guess the reason is that the manga tries to take itself seriously, and expects the reader to as well. And yet, we have the Earl…
Many thanks to Viz Media for sending me a review copy of D.Gray-Man Volume 1!