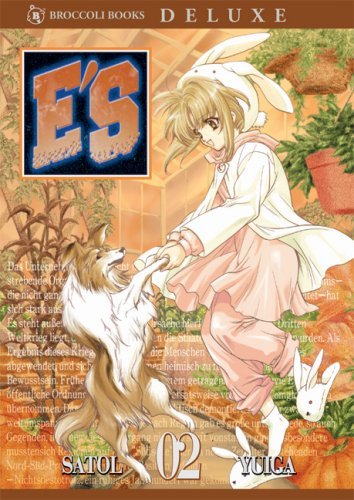 I'm going through the ABCs of E's with volume 2, titled "B – Berth." Will E's get all the way to Z? Nope. The Japanese manga has stopped at volume 12… That's only L!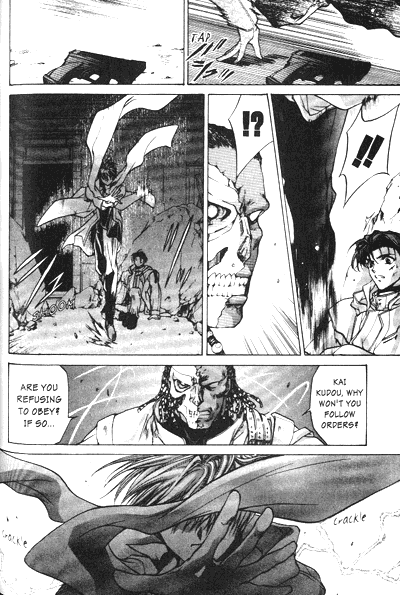 Story:
After being rescued by Asuka and Yuuki in Gald, Kai decides to return to Ashurum. When a cyborg killing machine appears to take him back, Kai sort of changes his mind. The cyborg would've killed everyone who came into contact with Kai anyway.
Meanwhile, Kai's powers seem to be weakening. Is it because the brainwashing and drugs that Ashurum used to control him are wearing off? Kai is reduced to cross-dressing to help pay the rent.
Analysis:
There was a lot of action in this volume, mostly because the whole cyborg fight took about half of the book. After that, there was some comic relief mixed with cross-dressing, which seems to be a prerequisite for any manga worth its salt.
It seems like Kai is beginning to doubt the benevolence of Ashurum, the institution that was employing him and protecting his sister. It's kind of sad that it took him so long to realize this. They must've gave him some pretty strong brainwashing drugs.
At the end of the volume, Kai has some pretty twisted flashbacks, and then disappears. Where'd he teleport to? I guess we'll find out in the next volume.
Overall, this volume was nice with all of the action and explosions. Asuka is cute, but she's also starting to get annoying with her complete uselessness. Maybe she'll get killed later, to great dramatic effect (Like Aerith!).
Many thanks to Broccoli Books for sending me a review copy of E's Volume 2!