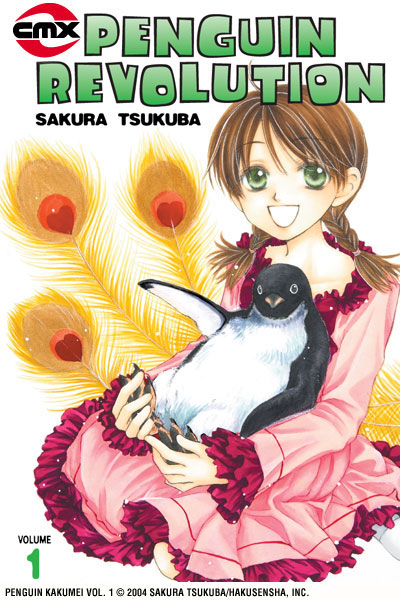 Penguin Revolution is a shoujo manga that contains neither penguins nor revolutions. But it does have a lot of crossdressing! If it worked for Ouran High School Host Club, it should work for Penguin Revolution, right?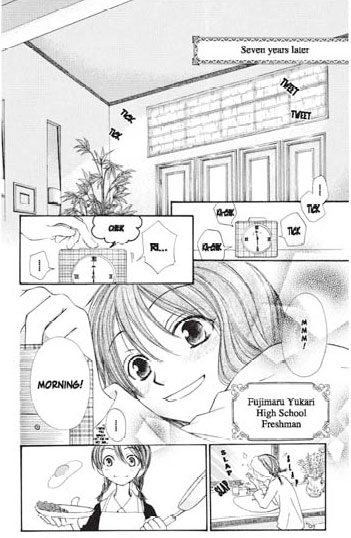 Story:
Penguin Revolution tells the story of Yukari Fujimaru, whose dream it is to become the next hokage a civil servant. She has the special ability to see people's talent levels by the size of their wings. Really talented individuals will have giant glittering wings, while less talented people will have smaller wings. Weird.
By chance, one day Yukari saves a female classmate from being molested by a dude. Except that the classmate is actually a guy! Ryo Katsuragi works for the Peacock talent agency. Part of his contract forces him to wear a disguise to school. In this case, he has to dress as a girl. His dream is to become the agency's #1 talent. Right now he's a "penguin" which means he's on the bottom rung of the ladder.
In an unfortunate turn of events, Yukari's dad leaves her and she's left with no place to go. Fortunately, Yukari gets a job with the Peacock agency managing Ryo. Unfortunately, Yukari needs to pretend she's a guy to work there. Yeah, I said there was a lot of crossdressing…
Yukari now lives with Ryo and his room mate, Makoto Ayaori (who needs to think that Yukari is a guy). If anyone finds out that Yukari is a girl, or if anyone from school finds out that Ryo is a guy, they'll both lose their jobs.
Analysis:
So this is really your typical shoujo story. Instead of only one character crossdressing, however, there are two. The story deals a lot with the Japanese talent agency system, which may or may not interest many people.
There's already some hints of romance between Yukari and Ryo, which will be interesting since at school they're both "girls", and at work they're both "guys." Undoubtedly the whole gender issues will play a huge role in the plot. Right now, the story is just interesting enough that I'd like to keep reading into the next volume.
A funny thing that I noticed was the company president was called "Shacho." In Japanese, shacho means company president, but it seemed a bit out of place for everyone to be calling him shacho in the translation. I have a feeling people might think his name is actually "Shacho." Wouldn't "president" or "prez" have worked fine?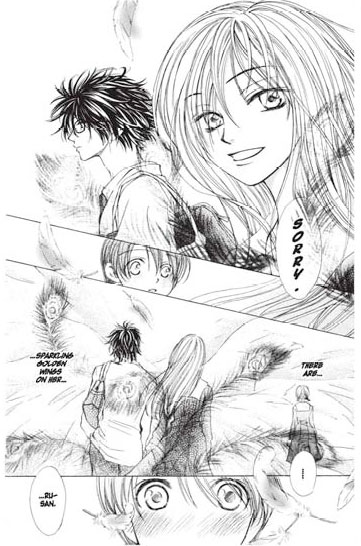 Designs/Art:
The art for Penguin Revolution is actually fairly good. The panels flowed well and it's easy to tell that this is not Sakura Tsukuba's first work.
The designs are all pretty good too. Yukari is quite possibly the cutest shoujo manga heroine ever. Seriously, I think it has to do with her huge eyes and twintails. She's not as cute as Haruhi when she dresses as a guy, though.
The Actual Book:
Compared to other manga that I've read, this one seems to be the most cheaply made one. The paper is really thin and off-white. The cover is really bendable and less stiff than most manga. This is not to say that the manga is bad, though. I actually think it makes the manga easier to read. It would've been nice if the paper was slightly better quality though.
Conclusion:
Penguin Revolution is your standard crossdressing shoujo manga. If you're into that genre, or you're interested in reading about the way that Japanese idols get work, I'd suggest checking this manga out. Plus Yukari is just way too cute to not read more of this.
Many thanks to CMX Manga for providing me with the review copy of Penguin Revolution.