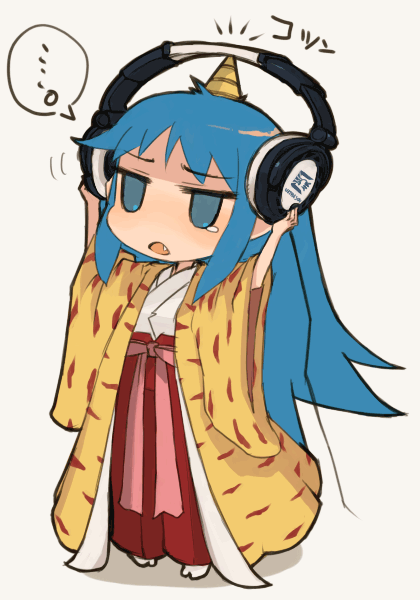 The Anime Nano gang and I just finished our 4th podcast! This one went pretty smoothly, I thought, and it lasted really long. Like twice as long as our previous record! Hinano was absent, but Problematic reluctantly took her place. She did a good job, even if she says she didn't.
After having done 4 of these things, I feel like I'm getting the "hang" of it. Oh man, yay for making puns using my own name… Seriously though, the podcast feels like it's flowing better. We spent a lot of time answering listener questions, and I think it'll probably continue that way. This is because we can't come up with good topics ourselves…
The thing about listener questions is that they're stuff we wouldn't think of ourselves. That makes it fresh and more interesting to answer. I could rant all day about how I like ninjas, but I already know I like ninjas; there's nothing to think about.
This episode, we talked about a bunch of stuff including the (non) Licensing of Haruhi Suzumiya. We were also tricked into thinking there was a second season of Haruhi Suzumiya! I rectified that in the show notes. Utawarerumono was also discussed. I seriously love the "Ultra Ray Romano" way of saying it. Both because it's just funny, and also because I imagine a super beefed up Ray Romano! Everybody does love Ramond, indeed.
If you haven't already, please take a listen to the Anime Nano Podcast and let me know what you think. If you like it (or don't), could you write a review on the iTunes Music Store? I think that'd help us up our listenership.