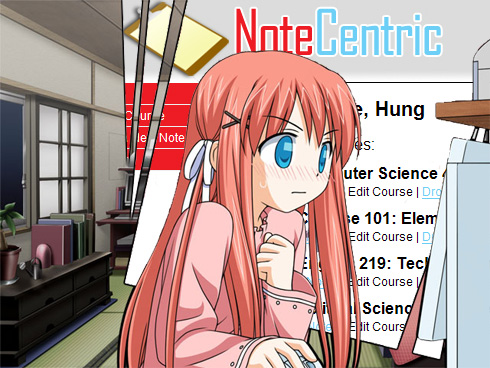 Okay, so this is totally off-topic, but I want as many people as possible to read this. I just finished launching my new web app called Notecentric. It's a note-taking application that's online. So you can take class notes and access them wherever there's internet access.
There's more info at the official development blog, or you can skip that and just try out Notecentric.
Also, if you like Notecentric, please digg it.