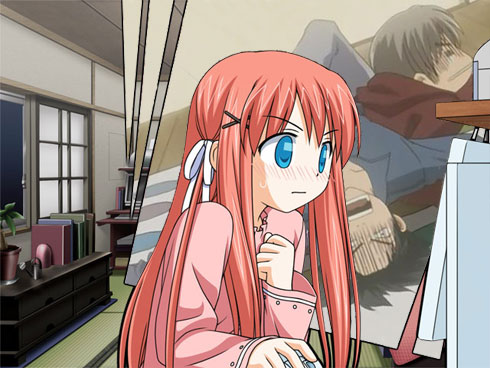 I'm doing this until it becomes a meme!
The votes have been tallied, and Honey & Clover Season II wins for the most wanted anime of Summer 2006! Hachikuro crushed the competition with 101 votes.
This wasn't really a surprise to me. If you look at the most wanted anime poll for Spring, School Rumble II won. People will always look forward to the second season of their favorite anime, rather than, I dunno, "The Legend of the Financially Destitute Sisters.�? It's also the reason why certain anime studios will make Haruhi Suzumiya 14 episodes long just so they can do a Kanon remake…
In second place with 57 votes was NHK ni Youkoso! Since there's no Genshiken II, I guess NHK ni Youkoso is the next best thing. I'm really looking forward to it.
In third place with 42 votes was Tsuyokiss. What can I say? People like their tsunderes… I think this anime has potential.
Bonus: OP and ED for Honey and Clover II!
OP – Fugainaiya by YUKI
ED – Split by SuneoHair
(Does anyone else think these two songs sound really similar? They're totally in the same key!)