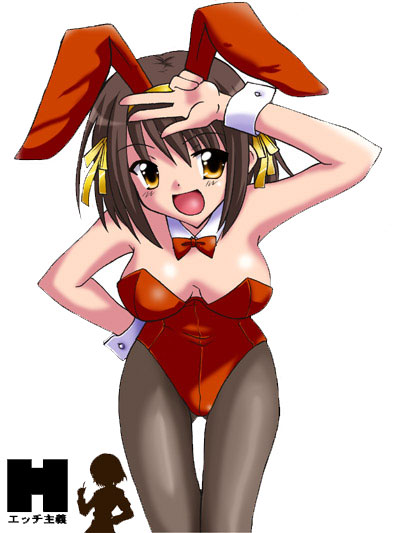 Over 400 votes were counted in our most popular poll yet! The discussion was heated, and anime fans across the nation had their voices heard! It was an intense battle between everyone's favorite tsunderekko and the up and coming crossdresser! So who takes home the victory? Whose cuisine reigns supreme!?
Suzumiya Haruhi. But by a very small margin. Suzumiya netted 55% while Fujioka got 45%. I was really expecting Fujioka to be wrecked, but she proved her resiliency once again. As Tamaki would say, "good, good, very good!"
I was also surprised at how many people dislike Suzumiya as a character. I guess bossing people around makes for an entertaining anime, but not a cool chick.
Now that the battle is over, I think andrael is right; Fujioka and Suzumiya should be anime best friends forever! Just think of the damage they could do with Suzumiya's god powers and Fujioka's level-headedness… If only Suzumiya willed it, we could have a "The Melancholy of Ouran Host Club" anime!!!
Up next: What's the best OP of the Spring 2006 anime season? I didn't put all of them in the poll, because it would kill my sidebar. If you haven't heard them yet, you can find most of them in the MP3 section.