At long last, a group by the name of "Anime-United" has decided to fansub Tactical Roar. Was the wait worth it? Or is Tactical Roar an anime best left unsubbed?
Tactical Roar is set in the future, in a world where a giant cyclone called the "Grand Roar" controls the seas (shouldn't the Grand Roar belong in the Grand Line?)! Because of the Grand Roar, humanity has been forced into a second naval age. More boats = more pirates, so now there are lots of armed convoy ships to counteract the pirates! Tactical Roar follows the adventures of such an escort ship, filled to the brim with hot ladies! And no, it's not that kind of escort ship!
The anime starts with Nagimiya Hyousuke, one of about three males left in the world, having a flashback about a girl he was supposed to someday find on the ocean. She also gives him something that looks like a Log Pose from One Piece… After returning to reality, he promptly gets into trouble with various women. He collides with breasts, freaks a girl out, and peeps at a girl (from inside the bath!) all within the first half of the episode.
The surprise (which is really no surprise) to them is that he's the new chief engineer on their naval ship! As I recall, this exact same thing happened in Love Hina, except better. It also turns out that the girl he promised to meet again is the captain of the ship! Didn't something similar also happen in Love Hina?
It seems like all of the girls except one, Watatsumi Tsubasa, forgive Hyousuke. Tsubasa is the man-hater of the group. Although if she hates Hyousuke in this episode, inevitably she'll be falling for him next week.
Not much happens for the rest of the episode, but at the end the ship is attacked by pirates! How will they get out of this one!? Find out in the next thrilling episode of Tactical Roar!
As far as the character designs go, I think this anime goes for quantity, and the quality suffers as a result. Everyone is pretty generic looking and stiff. The most interesting character is high-strung girl, who gets points for actually having emotions! Everyone else is either a robot, or really badly drawn. There's a lot of fanservice in this anime (more than I expected), though if it doesn't look good, why bother?
The animation is also really terrible. There's about a million pan-ups where they cheat on animation, and the stuff that is animated looks cheap. It seems like they spent all their budget on the CG sequences. If you're a regular reader, you know how much I hate out of place CG; this anime has tons of it!
The OP, Tatta Hitotsu Dake, is actually catchy, if somewhat generic. I don't think it'll win any anime Grammy awards, but it works as an OP. The ED, Monochrome, is just that – a yawn-inducing ballad. Mai Nakahara has a nice voice; I just don't care for the song.
Listen to the OP: Tatta Hitotsu Dake by yozuca*
Listen to the ED: Monochrome by Mai Nakahara
At best, Tactical Roar is fairly mediocre. It's not quite an "I want my 24 minutes back" anime just yet, but it is close. For childhood-promise harem action, I'd watch Love Hina instead, and for naval pirate action, I'd watch One Piece. Both of those anime do one thing well, whereas Tactical Roar does neither well.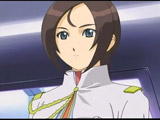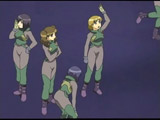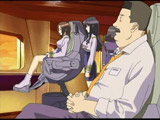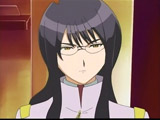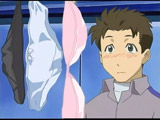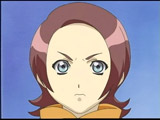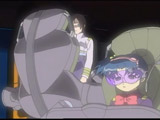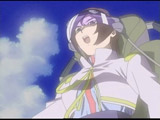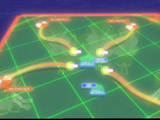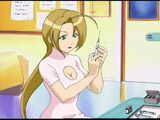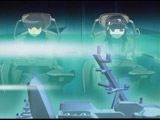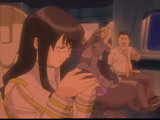 (Should I get a prize for not once making a joke about "seamen" in this entire review? I think so…)