The results are in! Well, actually I just figured that the voting was kind of getting out of control (read: only 6 people voted), so I ended the poll. Anyway, here are the surprising results to the first ever Basugasubakuhatsu official poll, Which Winter 2006 anime are you looking forward to most?:
#1 REC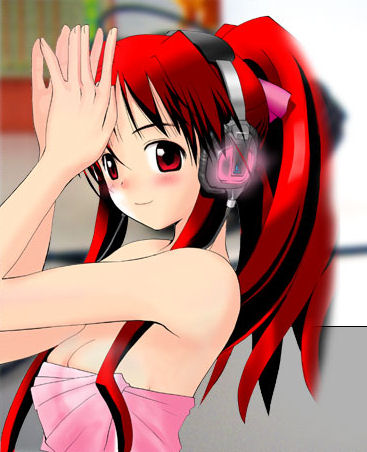 That's right, REC won! It probably had something to do with the small sample size and large bust size of the girl in the picture. 3 people voted for REC, that's 50%!
3-way tie for #2: Fate/stay night, Kage Kara Mamoru!, and Ginyuu Mokushiroku Meine Liebe Wieder
Yup, the other three votes were split. Guess who voted for Kage Kara Mamoru? Fate/stay night at least got one vote, and Ginyuu Mokushiroku Meine Liebe Wieder got the other. The poll results were kind disappointing, but I gotta start somewhere right?
Hot off the trail of this poll comes the current poll: Fillers: Yay or Nay?
After writing about the whole Beach Episode cliche stuff, I got to thinking about filler episodes. There's also been a bunch of talk about the annoying Naruto filler episodes coming out.
My opinion is that fillers are ok as long as something meaningful (like character development) happens. That, or swimsuits! I'm looking for a higher turnout rate for this poll, so please register for the forums and vote! This poll runs for 1 week, so vote early, and vote often*!
*oh wait, you can only vote once, huh?