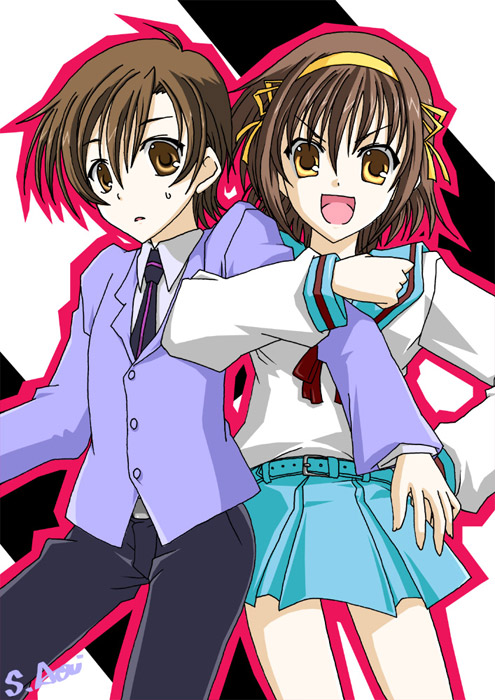 That's right, after a whopping 834 votes were tallied, the best anime of the Spring 2006 season has been decided! It was a close battle, but a true victor finally emerged!
Was it the preseason favorite, School Rumble? Or was it everyone's favorite god show, The Melancholy of Haruhi Suzumiya? Would it have been possible for the Ouran High School Fight Club to win? Did the killer lolis murder the competition?
Oh snap, it's Ouran High School Host Club for the win! But hey, it was a close race. How close?
Ouran High School Host Club: 243 votes
Suzumiya Haruhi no Yuuutsu: 240 votes
Higurashi no Naku Koro ni: 91 votes
There was only a difference of 3 votes. If Basugasubakuhatsu Anime Blog was running on an Electoral College, Suzumiya might have won. But no, the will of the people has been decided! Ouran High School Host Club's cuisine reigns supreme! See, kids, your votes do matter!
Now that we're finished with the anime of Spring 2006, let's move on to the Summer 2006 anime season. New poll = Which Summer 2006 anime are you looking forward to most? I put them all on (besides the moves and ovas), so no excuses this time. It's a no-holds barred match, anime a anime!