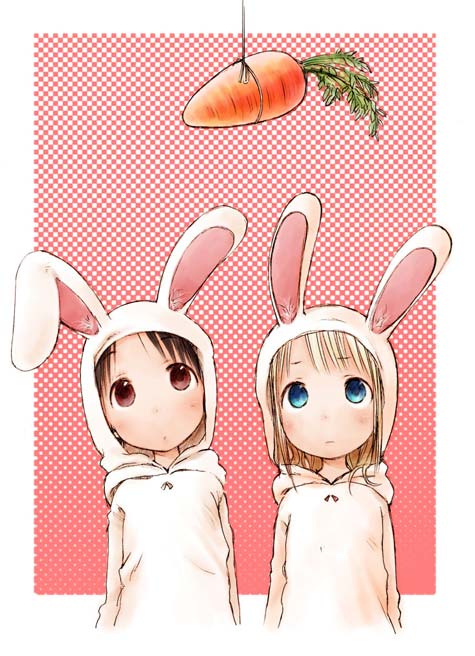 Easter Fanservice
While checking out some reviews on some of the new season's anime, I noticed some conflicting opinions on fanservice. For those not in the know, fanservice generally refers to gratuitous scenes that are only there to please the (mostly male) fans. This includes shower scenes, panty shots, and, in entire episode form,
the anime beach episode
.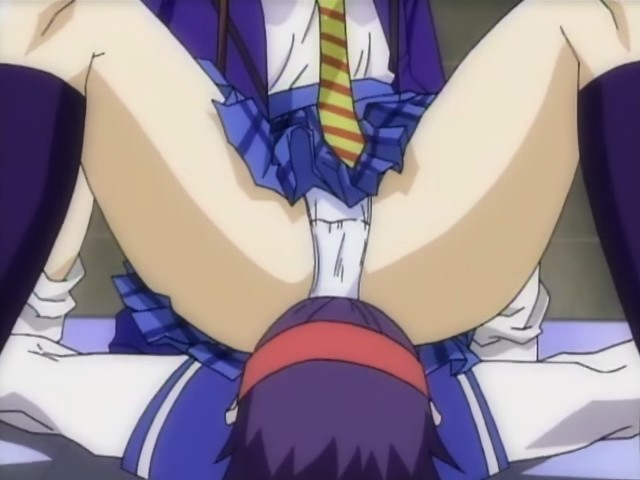 There's plenty more where this came from!

Most of the criticisms against fanservice that I read for this season were aimed at
Joshikosei Girl's High
. This anime pretty much consists of girls getting into situations that show their panties. There were more instances of fanservice in the first episode than I could count on two hands! I guess the main criticism here was that there was "too much" (no such thing, in my opinion), or that the anime didn't have a plot. It was just an engine used to drive the fanservice. I guess I can agree with that claim.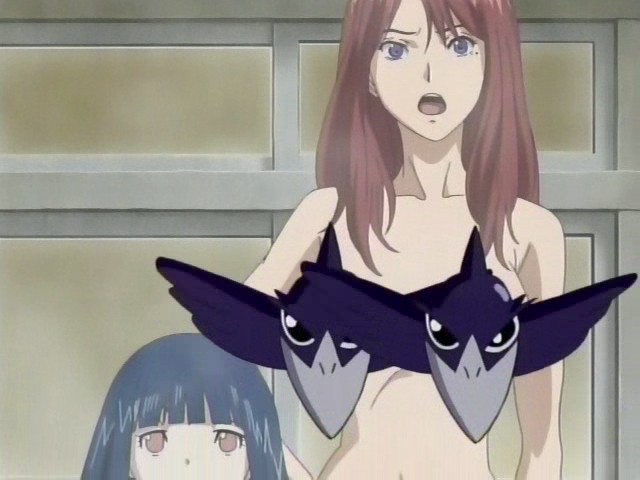 Ahou!
When reading reviews of
Air Gear
, I saw the other side of the coin. People were complaining that there was too much censoring (via the ubiquitous crows). They wanted their fanservice! I can also agree with this. How can an anime exist where girls fly through the air wearing skirts and dresses, yet no panties are visible for a whole 24 minutes!? There were quite a few scenes where fanservice would have been trivially easy to add, yet the animators chose (or were forced) to ignore the opportunity.
So what's the deal here? Are anime watchers working on a double standard? Can there really be too much fanservice? Personally, I think fanservice is great up to a certain point. When it starts interfering with the plot ("Let's find the source of the mystery!" "No, let's go underwear shopping!"), it's time to just say no. Unless, of course, the whole plot of the anime is fanservice.
So what are your thoughts on fanservice? Love it? Hate it? Vote and/or leave comments!